Woody Harrelson is a very versatile actor who can play both a frivolous and comedic role, as well as a complex dramatic role, making the viewer believe in the reality of what is happening and truly empathize with his hero.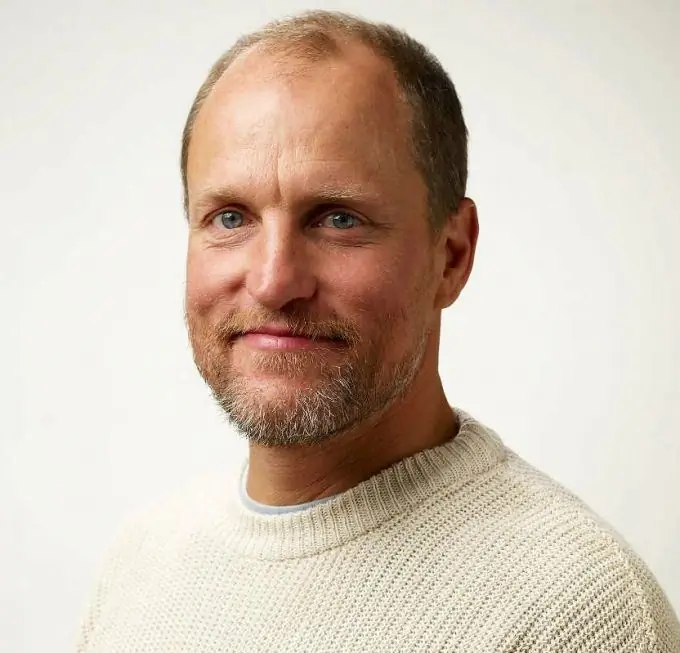 Difficult childhood and adolescence
Woodrow Tracy Harrelson was born on July 23, 1961. A native of the small town of Midland, Texas. Woody was not the only child in the family. He has two brothers - Jordan and Brett. Woodrow was born into a very difficult family. In addition to the fact that she was far from wealthy, on top of that, the father of the family went down the criminal road. When Woody was 3 years old, his father divorced his mother. After 4 years, the son finds out that his dad was behind bars, as he committed a murder. After 5 years, the man is released from prison, but ends up there again. This time he was sentenced to life in prison for killing a district judge. Woodrow learned from the newspapers that his father had committed a crime again. The mother hid the terrible news from her children to the last, because she did not want to hurt them thereby.
By nature, Harrelson's mother and father were two opposites. Unlike her violent and difficult father, her mother was a very meek, peaceful person. She did her best to ensure that the children received everything they needed and even more.
Whether because of bad news about his father, or because of genes, but the fact remains: Woody was a very difficult child. His behavior led to frequent school changes. Wandering from one educational institution to another, for some time he even ended up in a school for difficult teenagers. However, sooner or later everything comes to an end. Taking up his mind, the guy became interested in woodcarving, and in his free time from studies, he worked part-time in an amusement park in the city of Libenon in order to earn at least some money for himself and his mother.
Later, the young man became a student at Hanover College, Indiana. There he received education in the field of his native language and theatrical art.
During his student days, the young man led an active life, which was attended by political demonstrations, alcohol and women. However, this did not in any way affect his worldview and aspirations to create a successful career.
Career in theater and cinema
In 1983 he left the college with a bachelor's degree. But his acting career began three years before prom. It was then that the guy began to play in the local college theater. His debut on television took place in 1985, when he landed a role in the TV series Cheers. The first role brought the aspiring actor instant success: he was nominated several times for the prestigious Emmy award, but was able to get it much later.
After several years in television, Woody realized it was time to look for film roles. In 1991 he got a role in the movie "Doctor Hollywood". Later, he often appeared on the big screens, but did not gain much fame. Real popularity comes to him after the leading role in the film "The People vs. Larry Flynt". For participation in this film, the actor was nominated for the main award of the film industry "Oscar". But they failed to get her. But since then, fans around the world have become interested in his biography.
The next chance to get an Oscar came only after 19 years. In the movie "The Messenger" he got a supporting role, which struck many film critics. After the Oscar ceremony, many agreed that it was Harrelson who should have taken the statuette.
The filmography of the famous actor has over 80 television and film works.
Among the well-known projects in which you can watch the performance of the eminent actor, there are such as "2012", "True Detective", "The Hunger Games", "Han Solo. Star Wars: Stories "," Venom "and many, many others.
Personal life
At 24, Woodrow married a girl named Nancy Simon. However, almost immediately after the wedding, the newly-made husband and wife came to the conclusion that their marriage was a big mistake.
Like any successful film actor, Harrelson had an assistant. The girl, whose name is Laura Louis, helped Woody with everyday problems, and also solved troubles with persistent journalists. Business relations quickly grew into love, but the marriage took place only 20 years later, in 2008. Subsequently, Louis gave birth to three daughters, the youngest of whom is 12 years old.