Princess Diana is rightfully considered one of the most beautiful and most mysterious women of the last century. And although a decade and a half have passed since her death, the tragic story of her death still causes the most controversial rumors, and Lady Dee remains one of the most popular representatives of her country.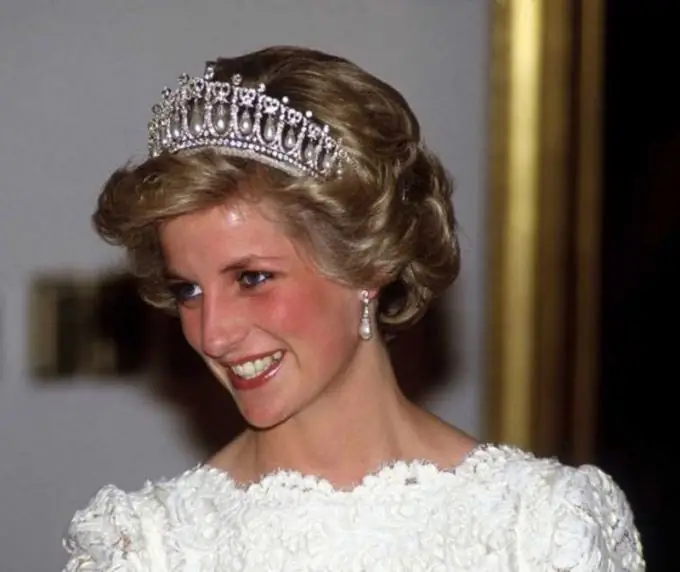 Diana Spencer, the first wife of Charles, Prince of Wales and the mother of his two sons, died tragically in a car accident on August 31, 1997. They buried her on a secluded island, on the Elthorp family estate, in Northamptonshire.
The death of the most popular woman of the last century shocked not only her family, but also ordinary Englishmen. Thousands of people from all walks of life came in those sad days to Buckingham Palace, carrying flowers and candles. Eyewitnesses recall that the street in front of the palace was literally littered with flowers, and in order to say goodbye to the princess and sign the book of condolences, residents of London and guests of the English capital were ready to stand in line for many hours. The country passed Lady Dee a minute of silence.
There has never been any special memorial ritual in the years since Lady Dee's death. The British are well aware that this day is not a holiday at all, so large-scale events took place shortly before the decade since her death. A big concert, organized by the sons of the princess, was then held at the famous London Wembley stadium. But it was timed not to the anniversary of death, but to the birthday.
In the same year, an exhibition dedicated to the life and social activities of the legendary princess was organized at Kensington Palace. At that time, installations appeared in the garden surrounding the palace - ten metallic colors. Everyone could contribute to a different installation by making a golden flower and placing it on one of ten pillars. The end of the solemn and funeral ceremony was a memorial service, which was conducted by the Archbishop of Canterbury in the Royal Military Chapel.
The following anniversaries were held in a more intimate atmosphere, in a narrow circle of relatives and close friends. August 31, 2012 was no exception. A very modest event took place on the family estate. By the way, for visiting the burial place they take money from tourists, and they all go to charity. So Diana's brother decided.
The princess was very loved by people from all walks of life. And they haven't forgotten the legendary Lady Dee. On this day, as it happens every year, flowers and memorial candles will again appear near Kensington Palace. They will also lie near the modest cenotaph monument erected at the site of Diana's death. And someone will surely remember her in their prayers.