Theater is a synthesis of all arts. It originated in the festivities dedicated to the god Dionysus, survived successive centuries, flourishes now and, it seems, will exist until the end of time. Unfortunately, unlike the free formations of the ancient Greek mysteries, today, in order to create a viable and promising theater, it is necessary, firstly, to think over the concept, and secondly, to register the theater.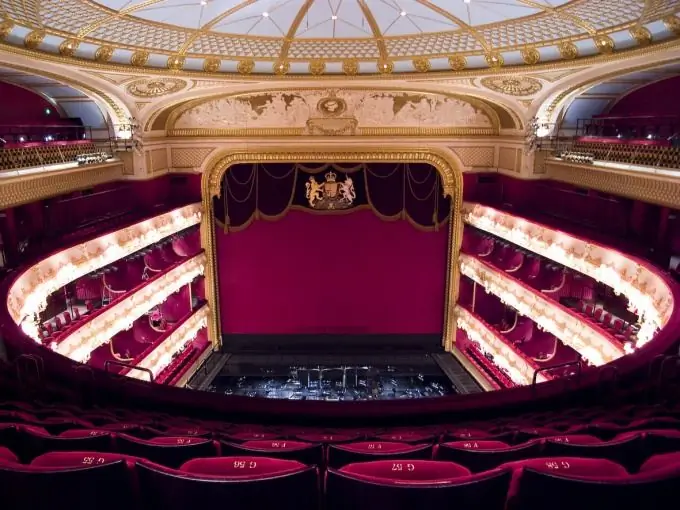 It is necessary
- a complete package of documents for registration of a non-profit organization
- a list of law firms specializing in the registration of non-profit organizations
Instructions
Step 1
Come up with a name for the theater and register it. To do this, contact the Executive Committee, where you explain that you would like to open a new theater. They will give you the forms of the Ministry of Justice questionnaires and indicate the number of the current account for paying the state duty. When filling out the questionnaires issued, remember that it is necessary to indicate the full and abbreviated name of the organization, and it is also desirable to indicate several possible options for the name of the theater. This is done in case the database already contains a previously registered name that you have chosen. Then take the completed forms to the Department of the Ministry of Justice of your region. Here the name of the theater will be registered.
Step 2
Choose a legal address: find a suitable place and rent it. To do this, you need to provide the landlord with a certificate from the Ministry of Justice, and ask him to draw up a letter of guarantee for the Executive Committee, in which he will indicate that he undertakes to lease this room to you.
Step 3
Write your company's charter. Due to constant changes in legislation, information on the correct execution of the charter is constantly changing, so you cannot do without consulting a lawyer. As soon as the charter is written - make several copies of it, they will definitely come in handy.
Step 4
Go to the Executive Committee and hand over the questionnaire to the Department of the Ministry of Justice, the letter of guarantee from the landlord, the charter and a receipt for payment of all state duties. After that, wait for a month, after which your theater will be registered.
Step 5
Contact a law firm that specializes in registering nonprofit organizations. Of course, you will need more money to register a theater in this way. You will have to pay not only state fees, but also the services of the company. But often, the saved time and nerves are worth it.