Television has revolutionized the life of mankind by providing access to daily news programs, feature films and entertainment. From the point of view of technology, television is the transmission of moving images over a distance. The idea of such an invention appeared in the 19th century, but the principle was implemented much later.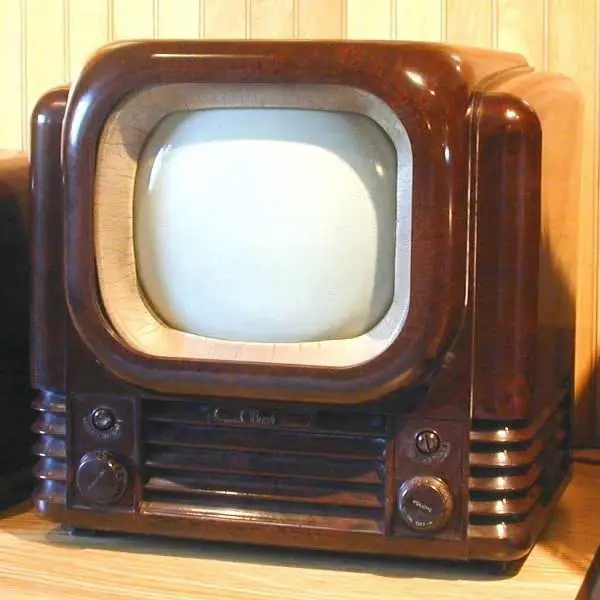 How did television appear
The fundamental possibility of transmitting moving pictures over a long distance was substantiated independently of each other by the Portuguese A. di Paiva and the Russian scientist P. Bakhmetyev at the end of the 19th century. The principle they proposed involved converting images into electrical signals and transmitting them through communication channels. At the opposite end of the line, the signal had to turn into an image again.
Such an idea could be realized only with the help of relatively complex electronic devices. This is what the Russian scientist and inventor Boris Rosing did when he invented television based on a cathode ray tube in 1907.
The world's first transmission of images in the form of the simplest figures was carried out by Rosing in Russia in May 1911.
The research and works of the Russian scientist Vladimir Zvorykin, who was at one time a student of Rosing, also gained wide recognition. Having emigrated to the United States during the Civil War, Zworykin created in 1923, and ten years later presented the American public and the whole world with a functioning television system. Numerous works and inventions of Zvorykin in the field of black and white, as well as color television were awarded with US awards.
The first television receiver available to the public appeared in England in the late 1920s.
Further development of television
Thus, the world's first television system, which became the prototype of the current television broadcasting systems, appeared only in the mid-thirties of the XX century. The transmission and reception of the picture in it was carried out by means of the transmitting and receiving tubes. As a result, the creation of television was the result of the efforts of many specialists, each of whom contributed to the theory and practice of a new and unusual technology for its time.
With the beginning of widespread distribution of television, it began to constantly improve. The efforts of engineers and designers today are focused on increasing the range of signal reception, improving image clarity and signal immunity to interference. The creation of satellite and cable television helped to solve many of these problems.
In the 80s of the last century, active research and development in the field of digital television began. In such systems, the television signal is formed in the form of combinations of successive electrical impulses. This principle provides incomparably better image transmission quality and is much more resistant to interference of both natural and technical origin.