Tommy Wiseau is an American actor and director, who became famous for his 2003 film "Room". The film turned out to be so bad that it is still considered a classic of Hollywood "trash", which you want to watch over and over again for the sake of a huge number of amusingly filmed and acted out moments.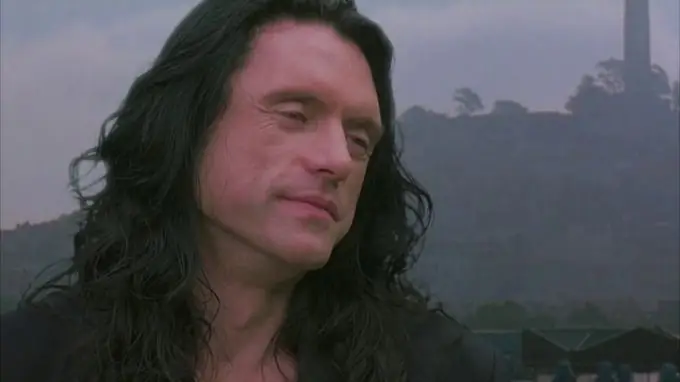 Biography
The origin and education of Tommy Wiseau is still a mystery, although more and more details about the life of the "creator" are gradually emerging. In the first public interviews, dating back to 2003, Waiso said that at that time he was 34 years old. Accordingly, he was born in 1968 or 69. At the same time, the people who worked with him on the set unanimously claim that the director and main actor of "The Room" looked much older. Already now there are versions that Tommy may come from Poland and was actually born in the 50s.
Wiseau himself reports that he lived in France for a long time and only eventually moved with his family to the American state of Louisiana, and therefore retained an unusual European accent. In 1998, Tommy moved to San Francisco, where he began to attend acting classes, dreaming of sooner or later "break through" to Hollywood. It was there that he met 19-year-old student Greg Sestero. The newly-minted friends agreed that they needed to move to Los Angeles and seriously strive for their place in the film industry.
It turned out that Tommy Wiseau had a decent fortune: he drove a luxurious Mercedes, had his own real estate and could afford almost anything. The source of the origin of his wealth is still unknown. Some believe that the future director managed to make money by buying and renting out trading floors, others are sure that he received a large inheritance, while others suspect him of financial fraud.
In Los Angeles, Tommy Wiseau began writing the script for his own film, which he named "The Room". The availability of money allowed him to independently purchase filming equipment, hire actors and even build sets. The main roles of the two bosom friends who found themselves in a love triangle were performed by Wiseau and Sestero themselves. Tommy had absolutely no idea how to properly direct the filming process and how to act out his role.
And yet the work was completed, and the director again staged a grand premiere at his own expense. As expected, part of the audience was indignant at what they saw, while the other simply laughed heartily at what they saw. The fame of this strange film quickly spread throughout America, and it was immediately snapped up for the quotes that are still often expressed today.
Personal life
Everything related to family and other personal information, Tommy Wiseau keeps in absolute secrecy. He claims that this is why life is called personal, so that no outsider knows about it. The actor and director himself remains a public person, often gives interviews and appears on television.
Wiseau still considers Greg Sestero to be his best friend. Together they took part in the filming of several more little-known author's films, which they found their narrow circle of fans. And in 2017, the famous Hollywood actor and director James Franco filmed a biopic about Tommy Wiseau and the filming of the movie Room. The painting was named "The Woe Creator" and was warmly received by the audience and critics.