The world famous Russian top model Natalya Vodianova has been involved in patronage for several years. She founded the Naked Heart Foundation for Sick Children, and has managed several dozen charity auctions and balls on her account. Vodianova is trying with all her might to draw special attention to the problems of disabled people. The Russian beauty could not remain indifferent to the trouble that occurred in Krymsk.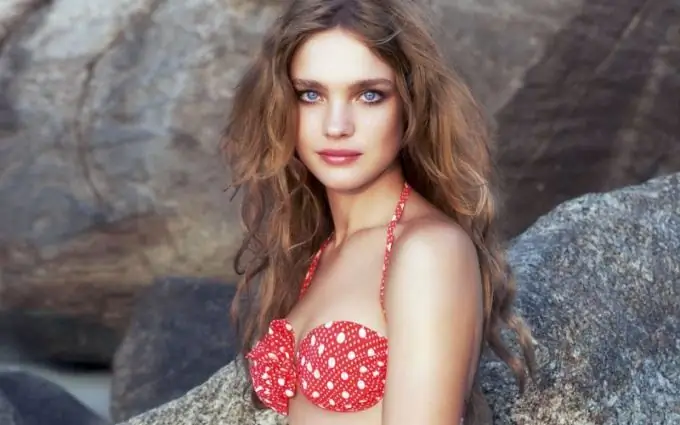 Natalia Vodianova arrived in Krymsk on July 11. The supermodel brought with her a team of highly qualified psychologists who are ready to provide moral assistance to the residents of the city who have been left homeless and have lost loved ones. In addition to psychologists, ordinary volunteers from Krasnodar and Moscow came to the disaster zone with Vodianova.
Through her personal page on the social network Facebook, the model announced her visit to the Krasnodar Territory and appealed to people with a request to provide any assistance to the victims from Krymsk. In just two days, a whole bus was assembled with a humanitarian cargo: canned food, sleeping sets, drinking water. Vodianova brought coloring pages, books and sweets to the small residents of the affected town.
On Facebook, the model writes that she managed to assemble a decent team of volunteers and psychologists in a fairly short time. She even had to ask the district administration to allocate a separate room in Krymsk so that such an impressive landing of specialists could begin to work fully.
Despite the large number of volunteers, Vodianova declares her readiness to pay travel expenses for every volunteer who is ready to come to the Krasnodar Territory to help the victims of the floods. You can apply to join the ranks of volunteers on the model's personal page on the social network Facebook.
Arriving in Krymsk, Natalia settled in one of the volunteers' tent camps. How many days a celebrity will stay in the city, even she herself does not know. On Facebook, Natalya writes that over the past two days she has only slept for five hours. According to her, the situation in Krymsk is difficult and therefore she has absolutely no time for sleep.
Meanwhile, the act of Vodianova has already been hurried to criticize. In particular, the leader of the LDPR Vladimir Zhirinovsky believes that the model came to the scene of the tragedy only in order to once again promote herself. According to the politician, Vodianova "impudently speculates on the grief of the people."