A residence permit in Ukraine may be necessary in various situations - if you go there to work, study, move with your spouse, and so on. Obtaining a residence permit in any country is a process that requires a clear sequence of actions and careful preparation of documents in order to avoid problems with the legality of stay in the future. However, in each country, including Ukraine, there is a specificity of the execution of such documents.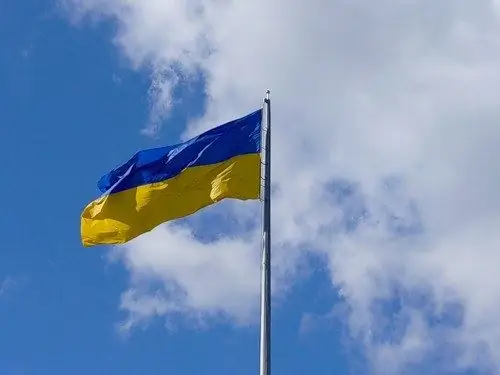 It is necessary
- passport;
- documents confirming the right to obtain a residence permit;
- money to pay the duty.
Instructions
Step 1
Check if you belong to the category of persons who have the right to obtain a permanent residence permit in Ukraine. These include close blood relatives of citizens of Ukraine, those who previously had Ukrainian citizenship, but who for some reason refused it, the wife or husband of a citizen, provided that the marriage lasted more than two years. Also, refugees who have lived in the country for at least three years, minor children of those who already have permanent residence, as well as foreign investors who are ready to invest less than one hundred thousand dollars in the Ukrainian economy have the right to this document. In exceptional cases, permanent residence can be obtained by highly qualified scientists and honored cultural workers.
If you do not fit into any of these categories, you will have to apply for a temporary residence permit.
Step 2
Prepare the required documents. Make copies of all pages of your national passport. Request a police clearance certificate from your country. In some cases, you will have to come to pick it up personally. If you are applying for permanent residence due to kinship with citizens of Ukraine, provide supporting documents, for example, a birth certificate. For all documents in foreign languages, prepare a notarized translation into Ukrainian.
Step 3
Ask the Ukrainian department of the Ministry of Internal Affairs for a police clearance certificate on the territory of Ukraine. Also provide documents for housing - title deed, lease. You will also need on the right about the composition of the family, which can be obtained from the housing administration (Housing Department) at the place of residence.
Step 4
Pay the state fee for OVIR services. This can be done at any Ukrainian bank.
Step 5
Contact the OVIR at your place of residence. If you live where this organization does not exist, contact the OVIR located in the nearest city. Before your visit, call the OVIR and check the time of appointment.
Step 6
Come to the OVIR with all documents, their copies and 8 passport-sized photographs. If your request for permanent residence is approved, you will not have to regularly contact this organization to renew documents, as all foreigners with a temporary residence permit do.