IMAX is a common abbreviation for Image Maximum, which literally translates from English as "maximum image". Today, this abbreviation stands for modern cinematic technology, which can only be enjoyed with special equipment in the cinema.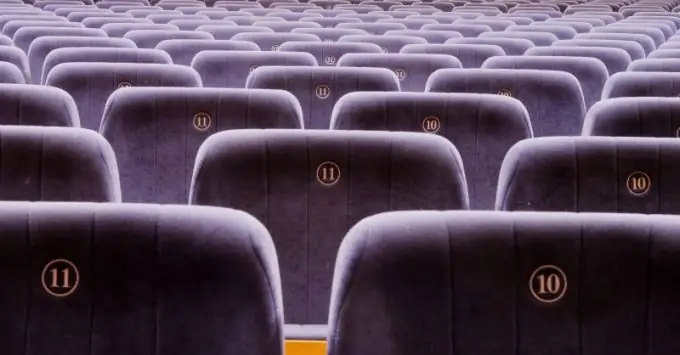 Instructions
Step 1
The pioneers in the opening of IMAX cinemas in Russia were the Kinosfera entertainment complex. A cinema with film technology and the name Nescafe IMAX was opened in 2003, it is located in Moscow and can accommodate 371 moviegoers. You can always find out the schedule of films on the official website: nescafe-imaxcinema.ru. The complex includes another cinema with 4D technology.
Step 2
A well-known soft drink company followed the example of Nescafe and opened Coca-cola IMAX in the Cinema Park complex. Today it is a whole network of IMAX cinemas throughout Russia. In 2012, it was named the best entertainment organization of the year. The schedule of films can be found at cinemapark.ru/films. Coca-cola IMAX also owns the cinema Kinostar New York and Kinostar De Lux. They are located in two shopping centers in Moscow - Belaya Dacha and Mega-Teply Stan, respectively.
Step 3
The largest Russian cinema chain Karo-Film also has IMAX cinemas. It was established in 1997. Throughout Russia, the network includes more than 30 cinemas. Many cinemas include six, seven or even eight cinemas.
Step 4
If you want to visit the largest cinema complex in Russia, head to the Seven Stars complex in Krasnodar. This IMAX cinema has the largest digital screen in Russia - its dimensions are 16X25 meters. In addition, an expensive and high-quality film projector is installed there. The speaker system is designed in such a way that even the slightest vibration is felt, which allows you to fully immerse yourself in the realistic atmosphere of what is happening on the screen. The capacity of the hall is 528 seats. The cinema has a pre-booking system for tickets.