Anastasia Prikhodko is a Ukrainian singer, recognized as the People's Artist of the country. There were many bright moments in her biography, including participation in the Star Factory project and the Eurovision Song Contest. Subsequently, the girl renounced Russian citizenship, taking the side of her native country after the outbreak of a conflict between Russia and Ukraine.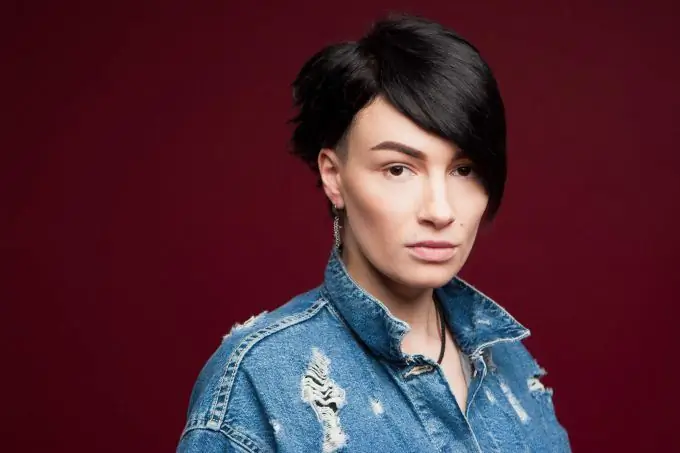 Biography
Anastasia Prikhodko was born in Kiev in 1987. She is of Ukrainian origin by her mother and Russian by her father. However, the parents divorced, and Nastya, as well as her older brother Nazar (who also later chose a career as a singer), began to be raised by her mother. In adolescence, the girl was already actively helping the family, earning money wherever possible.
Almost all of her childhood Anastasia Prikhodko studied singing at the school. Gliera, and after graduation she became a student at the Kiev University of Culture and Arts. In 2007, the girl was cast for the Russian show "Star Factory", aired on Channel One. Moreover, she won it, and the main prize was the conclusion of a long-term contract with producer Konstantin Meladze.
Prikhodko began an active stage career in Russia. She released the songs "Unrequited" and "Return my love" with Valery Meladze, as well as several other compositions warmly received by the audience. In 2008, she was chosen to represent the country at the European Eurovision Song Contest, but the singer took only 11th place.
After the failure, Anastasia continued to build a career. In 2012, she released her debut album "Been Longing", which showed good sales. In 2014, when a territorial and political conflict broke out between Russia and Ukraine, the singer sided with her homeland and hurried to leave for it. The Russians perceived such an act ambiguously, while the majority of Ukrainians supported it.
In the future, Anastasia Prikhodko actively supported the Ukrainian army. She released patriotic songs "Heroes Don't Die" and "Not a Tragedy" in Ukrainian, gave charitable concerts to help residents of Donetsk and Lugansk. In 2016, she tried to qualify for the Eurovision Song Contest from Ukraine, but failed to achieve what she wanted.
Personal life
Anastasia Prikhodko has long been in a relationship with an entrepreneur from Abkhazia Nuri Kukhilava. She gave birth to her daughter Nana to her common-law husband. Relations in the family did not go well: the couple accused each other of treason and constantly fought. They ended up breaking up in 2013.
Soon, Anastasia married a close friend of Alexander, who never ceased to support her in difficult times. It is known that in 2015 the singer gave birth to a son from him. She continues to act in support of her native country, and in 2016 her second album "I am Vilna" was released. For her contribution to the development of the cultural life of Ukraine, Anastasia Prikhodko was awarded the title of People's Artist of the country.