Yuri Golubev is a talented Russian theater and film actor. He starred in small roles in many TV series (The Fortune Teller, The Trail). Also, the actor can be seen in the "Compass Center" theater, where he plays in several productions.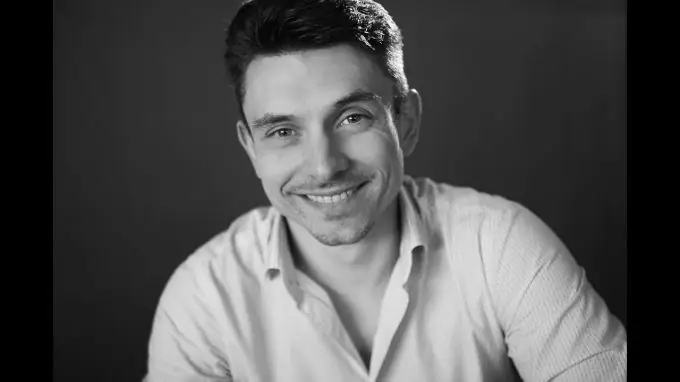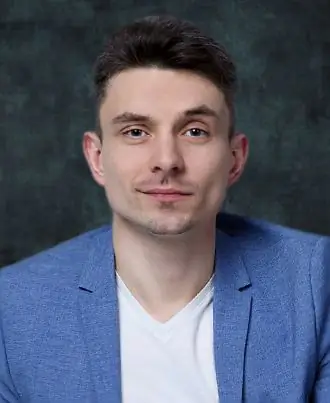 Biography, education and career
Yuri Igorevich Golubev was born on January 16, 1987. He graduated from RATI-GITIS at the faculty of acting (graduated in 2009), specialty - an actor of drama theater and cinema, studied under the guidance of People's Artist of Russia E. Yu. Steblov. Additionally, he was educated at ISI (2013-2017).
Yuri Golubev managed to try himself in different professions. He worked in the office and by profession in theaters: "Moscow Youth Theater of Musical", "Own Theater", Theater "Vecher.com". He takes an active part in various concerts dedicated to Victory Day, City Day, New Year. In 2015, with friends, he founded the VICTORY school-studio of dramatic art, where he was the director and teacher of acting, but due to the collapse of the team in 2016, the project was closed. Since 2017, the actor has been working at the Compass Center theater, where he performed several major roles.
In 2019, he was nominated for "Best Male Acting Ensemble" for the film "Field" (directed by Pavel Motygin) at the All-Russian Youth Film Festival of Positive Cinema "KINOPOSITIVE FEST 2019".
Filmography
2019 Trail, series "Nails to do" - Second plan. Father, former kidnapper
2019 Fortune Teller, The Worse Than I Series - Several episodes. The protagonist's friend
2018 Daily News TV Show "Echo of Events at First National" - News Announcer
2018 k / m "Field" - 1 - Crazy conductor of a magical land; 2 - Advertising Star Director: Pavel Motygin.
Roles in theaters
During his work, Yuri changed several theaters. In 2019, he starred in the video for the song "Gorky Max", the group "RHBZ", played the main role - Maxim Gorky.
Theater "Compass Center"
2019 - "Hello, Yorick!" - the role of Hamlet;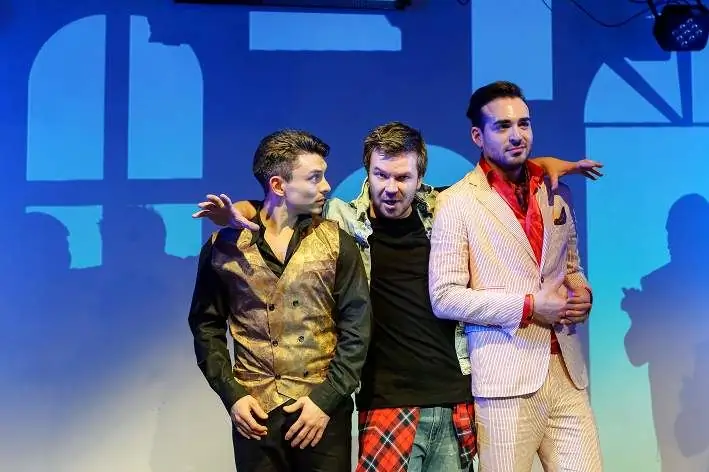 2018 "Bitch", based on the play "The Taming of the Shrew" by W. Shakespeare. Role - Gremio;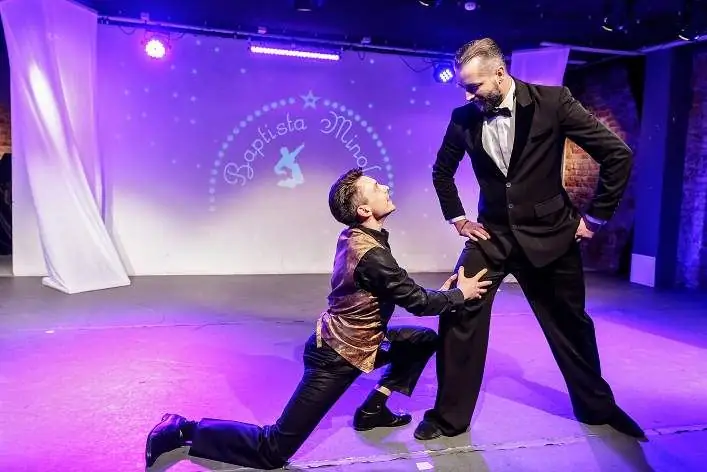 2017 - "Art [Men]", based on the play "Art" by Yasmina Reza. Role - Ivan.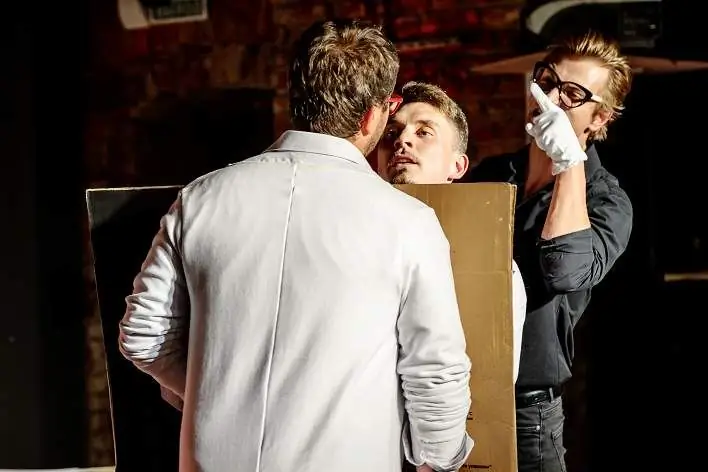 Your Theater
2018 - The Night before Christmas - Vakula;
2018 Young Peasant Woman - Alexey Berestov;
2018 This incredible Chekhov is the Bear (Smirnov); Long tongue (Vasily); Tragic reluctance (Tolkachev)
At the Vecher.com Theater (an entreprise), Yuri played Tom Wingfield in The Glass Menagerie in 2015. Prior to that, he played at the Moscow Youth Theater of Musical from 2012 to 2014 in the performances "My Poor Marat", based on the work of A. Arbuzov, "The Nameless Star", based on the work of M. Sebastian; "Queen of Chardash", based on the operetta by I. Kalman; "Esmeralda", based on the novel by V. Hugo and "Free Dogs", based on the work of K. Sergienko.
Yuri is a very versatile, creative person. He knows two languages, loves to travel and learn everything new. There is no information about his family and children, as well as about his personal life.