Professionals do not consider calligraphy with a ballpoint pen to be an art. But this hobby in modern realities is beginning to gain more and more popularity. Thanks to him, you can correct your handwriting and learn how to write beautifully. In addition, you can always surprise professionals by coming up with a unique, amazing composition. How to learn calligraphy if you only have a pen and perseverance will be discussed in the article.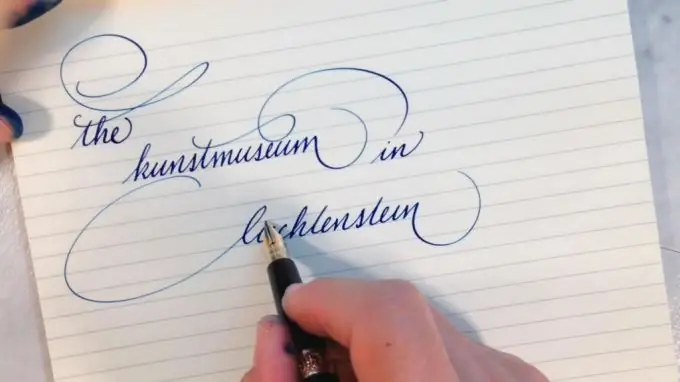 Perhaps you think that writing skills in the modern world are completely unsuitable. There are computers, why write? But this opinion is erroneous. Beautiful handwriting still surprises and delights. And professional calligraphers are quite popular and make good money.
Calligraphy with a ballpoint pen is certainly not going to help design success. However, with her help, it will be possible to correct the handwriting, manner of writing. In addition, with the help of such a simple hobby, you can get rid of negativity in thoughts and calm down. Calligraphy is a kind of meditation.
Key recommendations
Changing handwriting with calligraphy and ballpoint pen takes patience and perseverance. We'll have to do monotonous, painstaking work. Calligraphy doesn't like haste.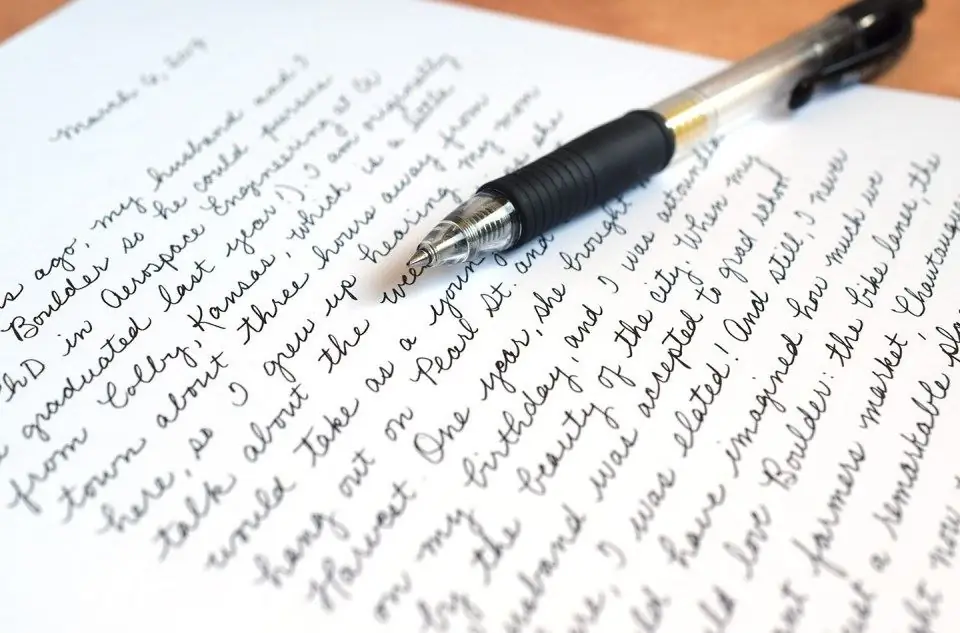 First of all, you need to take the correct position. Nothing should interfere with hand movements. Don't strain too hard while writing. Otherwise, the hand will get tired quickly enough, and you will start making mistakes, making stupid mistakes.
It is necessary to work not with fingers and a brush, but with the whole hand. Only in this case the text will be beautiful and graceful, and the letters will be smooth and smooth.
Do gymnastics. We are talking about hand exercises. It is very important to stretch your fingers and hands before writing.
To master calligraphy with a ballpoint pen, you need to familiarize yourself with the following simple guidelines.
It is worth using school recipes. Don't just copy the letters. Analyze carefully which elements are bad and spend more time writing them.
Learn to write beautiful letters. You don't have to start writing whole phrases right away. Learn to reproduce the alphabet smoothly and accurately. Pay attention to all the little things. When you bring the process to automatism, you can begin to reproduce whole words on paper, and then phrases.
Start writing slowly. Subsequently, gradually increase the pace, writing speed.
To master calligraphy with a ballpoint pen, you need to follow not only the dimension of the letters, but also the tilt, the distance between them. It is important to learn how to write punctuation marks beautifully.
You can use a simple ballpoint pen, you can buy a gel pen or a fountain pen. Even a pencil is suitable for training.
Rules to Remember
What should be considered in order to master calligraphy with a ballpoint pen?
First of all, you need to take the correct position. It is recommended to keep your back straight. Put your hands on the table. The head must be tilted slightly. The distance between the eyes and the paper should be at least 30 cm.
It is recommended to hold the pen with three fingers.
You need to practice writing constantly.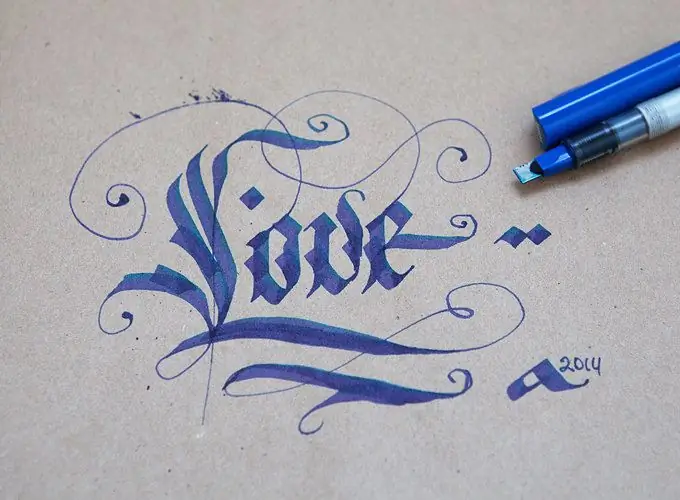 Only if you follow all the above recommendations can you change your handwriting, make it beautiful and graceful. And this can be achieved at any age.
Instead of a conclusion
At the present stage, there is total computerization. However, this did not negatively affect calligraphy. On the contrary, its popularity has only increased. The ability to write beautifully is useful in any area of life. And calligraphy can now be practiced not only on paper, but also on a computer in photo editors.