The new television series is a family saga about the life of the front-line hero Mikhail Govorov and his relatives. The film tells the story of several generations of Soviet people from the end of the war to the present day.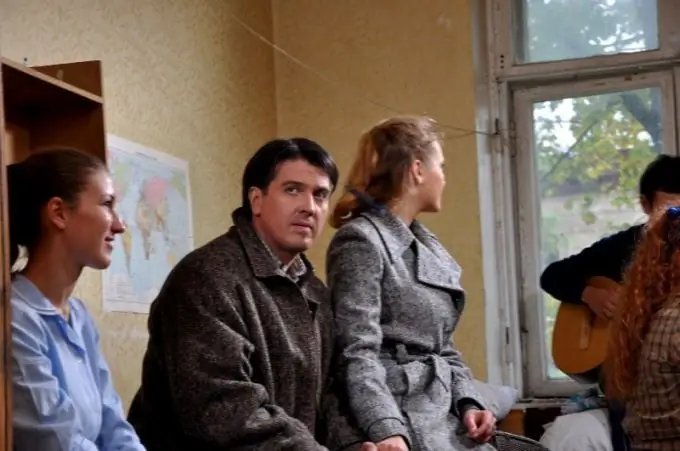 Plot
The film was directed by Vladimir Krasnopolsky.
In 1946, after the victory over the Nazis, the front-line hero Mikhail Govorov returned to a peaceful life. But his path does not lead to his wife. Mikhail learned that Tasya was a woman he met on the roads of war and fell in love with, gave birth to a daughter, and she herself died in a train bombing.
Little Lilya is Mikhail's own daughter. He finds her in an orphanage. Together with her, Govorov finally comes to his family. The appearance of an illegitimate daughter turns out to be an unpleasant surprise for Mikhail's family, his wife and little son Koti (Konstantin). His wife was never able to recover from this blow. She did not forgive her husband and did not accept his "blood".
A close friend of Mikhail, Dementy Shulgin, invites him to take a responsible post. After that, the Govorov family moved to an old mansion outside the city. Popular belief dubbed it "The House with Lilies". A legend is connected with it about an unfortunate woman who put a curse on the house and its inhabitants. And although this happened back in the nineteenth century, the house is still hostile to its guests. "There will be no happiness for those who have lived there for a hundred years," such a spell scares people away from him. But the Govorovs, not knowing anything about him, become the new owners of the house. At first, their life is going well, but misfortunes soon begin to haunt the once carefree Mikhail. The son dies, and the wife drowns grief in wine. And then it becomes known that Tasya, Lily's mother, survived and is looking for her daughter. This is how the story of one family unfolds. Children grow up, parents grow old. But they all continue to live under the roof of a house with lilies, which has become their home. And this saga is not over yet.
Actors-performers of the main roles
The roles in the film were played by both Russian and Ukrainian actors: Sergei Makhovikov, Daria Moroz, Nikolai Dobrynin, Olesya Sudzilovskaya, Yevgeny Knyazev, Viktor Rakov and others.
Sergey Makhovikov is a popular Russian theater and film actor, director, performer of his own songs. Was born in 1963. The star of the series: "Blind", "Secret Guard", "Blind-2", "Thunders", "Saboteur-2".
Daria Moroz is a Russian theater and film actress. She was born in 1983. Parents - famous actress Marina Levtova and director Yuri Moroz. She began acting in films from 3 months. In total, she played in 53 films and TV series. In 2009 she was awarded the Nika Prize for Best Actress (for the film Live and Remember).
Olesya Sudzilovskaya is a Soviet and Russian theater and film actress. Star of the films "Mom, Do Not Cry", "Silver Lily of the Valley". She starred in 56 films.
About the series
Joint production of the Russian film studio "Favorit Film" and the Ukrainian Film. UA. The premiere took place on March 31, 2014. Season 1 was shown. A total of 24 episodes were filmed. The duration of each episode is about 45 minutes.