A passport is a very important document proving the identity of every person. It should be received by absolutely all citizens who have reached the age of 14. The passport of a citizen of the Russian Federation has an individual number and series.
There are situations when you just need to check these data, for example, you decided to purchase property. In order not to fall for the "bait" of fraudsters, it is necessary to verify the authenticity of the passport. Also, such information may be needed by banks when applying for a loan. Such information can be obtained from the Federal Migration Service without leaving your home.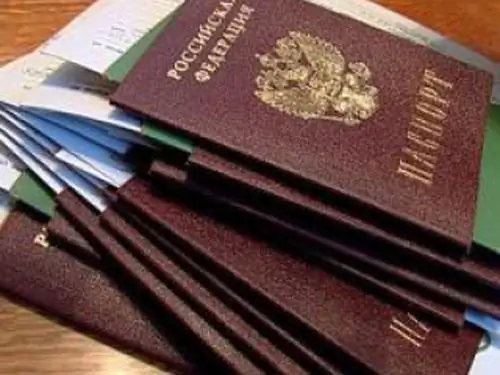 Instructions
Step 1
To do this, go to the official website of the migration service www.fms.ru
Step 2
The main page of the FMS will appear in front of you. Select the tab "Document verification" at the top.
Step 3
In the window that opens, click "Check the validity of the passport of a citizen of the Russian Federation."
Step 4
Enter the details of the passport to be checked and click "Send request". After that, in the window that opens, you will be provided with information about the existence of a passport with these data.
Step 5
In order to find out more information on the passport, you need to contact the department of the migration service with your identity document, where you will be asked to fill out an application for this information and indicate the reason that prompted you to perform this operation.
After receiving the application, within a few days, at your request, the information will be given to you personally.