A New Year's card is a great way to give good mood to loved ones on the eve of the holiday. Initially, this was a simple postcard, which over time began to be decorated with a picture.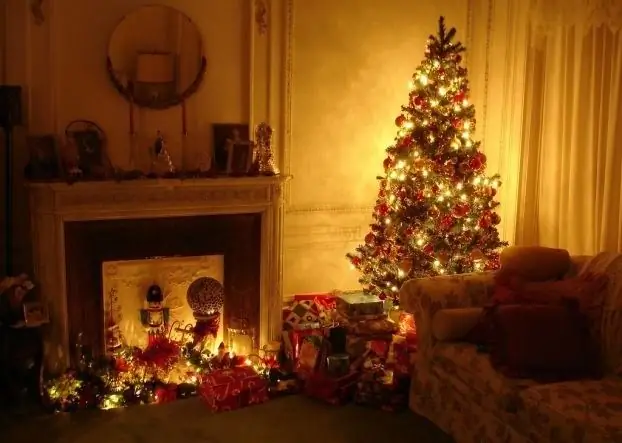 Instructions
Step 1
If you are going to congratulate your friends on social networks, then you can use special applications, the catalog of which contains many options for holiday cards. Hang the picture on the wall to the person or send it in a personal message. If you have a lot of friends, then upload the New Year's image to the virtual photo album and mark everyone you want to cheer up on it.
Step 2
There are many services on the Internet that allow you to send virtual postcards. In particular, https://cards.yandex.ru/ is recognized as one of the most popular. The catalog contains many different options, including those with musical effects.
Step 3
You can send a postcard by regular mail. To do this, buy a card with a stamp and fields designed to record the addresses of the recipient and the sender, fill it out and put it in the mailbox. You can send a postcard that is not intended for free sending only in an envelope - it should ideally fit its size, in extreme cases - be a little larger.
Step 4
If you want to know if the addressee has received the postcard, then send it by registered mail. The mail will give you a check with the number assigned to the letter. You can check the status of the shipment by the identifier on the postal service page: https://xn----7sbza0acdlkaf3d.xn--p1ai/rp/servise/ru/home/postuslug/trackingpo. Thus, you will find out if the addressee has received your message.
Step 5
Well, if the deadlines are running out and there are only a few days left before the holiday, then it is better to turn to the telegram. It can be sent both on a regular letterhead, and on a special postcard, while you are given the image to choose yourself when sending. This method, like the previous one, is carried out only through mail, so it is advisable to contact the department during working hours.