Vadim Mulerman is a Soviet pop singer whose peak of popularity came in the sixties. The first performer of the legendary sports "anthem" - the famous song "A coward does not play hockey". He stood in the same row with Muslim Magamaev, Joseph Kobzon and Eduard Khil.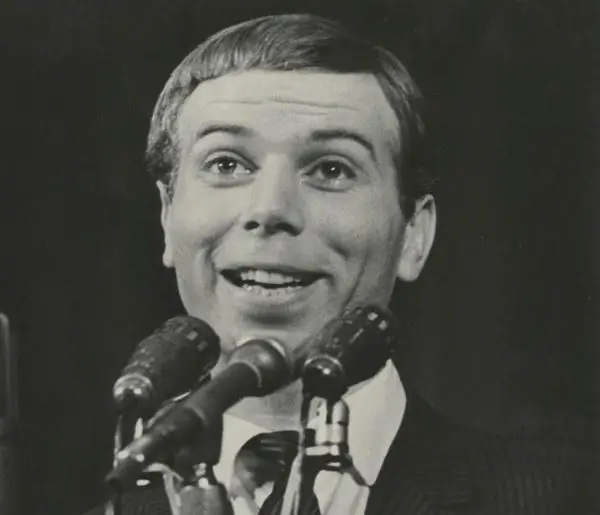 Biography
Vadim Iosifovich Mulerman was born on August 18, 1938 in Kharkov. He lived with a typical Jewish family at the time. His father was a builder and his mother was a dressmaker. Mulerman spent his childhood in Kharkov.
While still at school, he became interested in singing. And after graduation he entered the Kharkov Conservatory, where he studied at the vocal department. In 1963, the first performance in front of the general public took place: Mulerman sang in his hometown.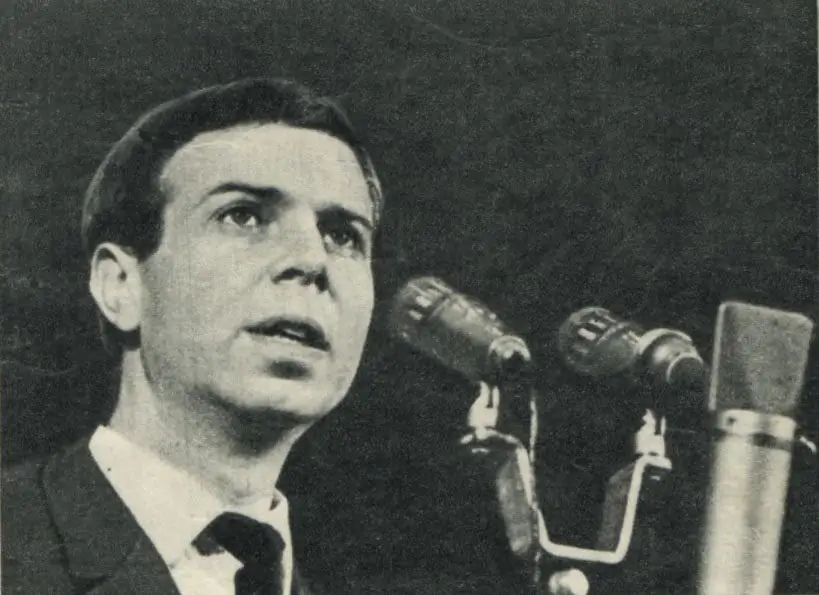 Career
The finest hour struck for Mulerman in 1966. He applied for a competition of all-Union stage performers. The judges could not resist a stately guy with a lyrical baritone and gave him the victory. Then Mulerman sang a comic song "The Victorious King". Initially, it was called "Lame King" and fit into the realities of the sixties, when the song "Black Cat" also gained popularity. However, the censors in the composition have ambiguous hints. Mulerman was admitted to the competition only after the verse was deleted from the song, and she herself began to be called differently.
After the competition, Vadim began a rich concert activity. He also began to be invited to television. By the early seventies, he had become one of the recognizable singers of the Union. He was the first to sing such well-known compositions as "Lada", "A coward does not play hockey", "How good it is to be a general."
Everything collapsed very quickly. In 1969, Vadim recorded the legendary Jewish song "Hava Nagila". It was supposed to be performed on the Blue Light. In 1971, the number was already recorded, but the then head of the State TV and Radio Sergei Lapin, known for his anti-Semitic inclinations, mercilessly cut it out. Mulerman then personally told him everything. For this he paid with airs on television. Concerts were also banned.
Soon Mulerman continued to give concerts, including behind the cordon. Minister of Culture Ekaterina Furtseva treated him with respect. It was she who lifted the ban imposed by Lapin.
Mulerman performed with the orchestras of Utesov and Kroll. In 1976, Vadim got his own VIA "Guys from Arbat".
In the troubled nineties, Vadim went to live in the States. His brother needed a lot of money for treatment. Vadim went to America to earn money.
Personal life
Mulerman was married three times. His first chosen one was Yvette Chernova. The singer met her on Kharkov television, where she worked as an announcer. Yvette died of cancer at the age of 26.
Vadim's second wife was a popular singer of that time, with whom he sang a duet - Veronika Kruglova. They had a daughter, Ksenia.
For the third time, Mulerman married Svetlana Litvina, who was 34 years younger than him. In marriage, two daughters were born - Marina and Emilia.
On May 2, 2018, Mulerman passed away in his Brooklyn apartment. He struggled with cancer for a long time. Mulerman was cremated, and his ashes were buried in his native Kharkov.