Russian actor Vladislav Kanopka is a very interesting young man. A professional athlete, who did not even think about the profession of an actor until a fairly adult age, he abruptly changed his life in order to enter the world of cinema and make a significant contribution to it.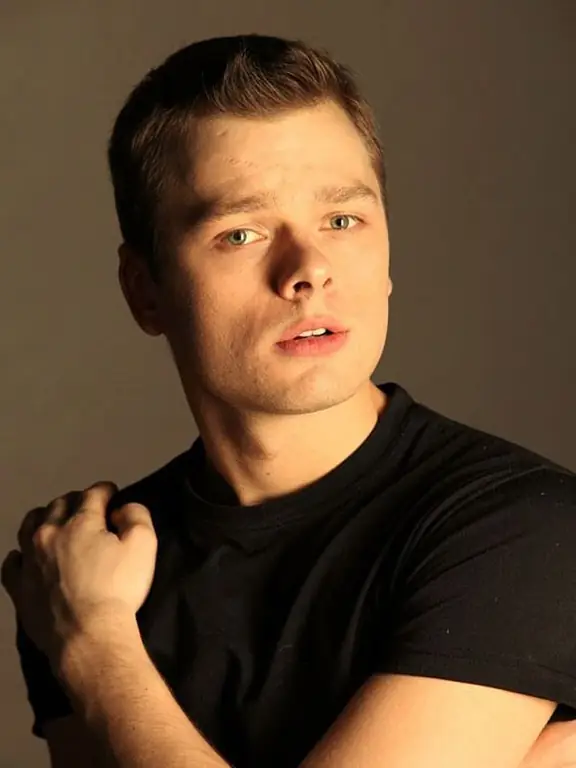 Probably, there is no other way: after all, if you do something, then do it with all your might, to the fullest. Vlad's professional acting activity is still at the very beginning, but a person with such determination will definitely succeed. At least everyone around him calls him "promising."
Biography
Vladislav Kanopka was born in 1987 in Minsk. His mother is a trade college teacher, his father is a professional builder. Vladislav grew up very fidgety, and his parents realized that his irrepressible energy had to be put somewhere. They sent him to the swimming pool - there he went to the swimming section.
Sport became Vlad's favorite pastime, and by adolescence he was already quite savvy in triathlon and sports pentathlon. Then there was the school of the Olympic reserve and the opportunity to get into the national team. By the age of fifteen, he passed all the standards and became a candidate for master of sports.
This continued almost until graduation - sports, dreams of a career as an athlete. And suddenly, in the last school year, a sharp turn: a vocal teacher and acting lessons. What is it? Understanding the purpose or finding yourself? He still doesn't understand.
Probably, this is fate - after all, when after school Kanopka arrived in Moscow, he immediately entered VGIK and studied with the famous Vladimir Grammatikov. It was a happy time of creativity, inspiration and joy of learning new things.
It is a pity that life is not always favorable: just before the exams, Vlad's father died, and he was forced to be torn between Moscow and Minsk, where his mother was. The question arose: stay in Moscow or go home and make an acting career there?
Having received an acting education, Vlad decided to stay in the capital and try his luck here. He works as a children's animator, looking for other part-time jobs, because at first it was very difficult.
Finally, in 2008, he was taken on two roles at once: in the TV series "Control" and in the drama "Life is getting better." These roles did not become a breakthrough in his creative biography, and the following roles were just as insignificant.
But in the detective story "Signs of Destiny 2" he already had a big role. Then - the main role in the film "Moscow Decameron". After these roles, Vlad began to be recognized, the roles came one after another, but again they were not so significant.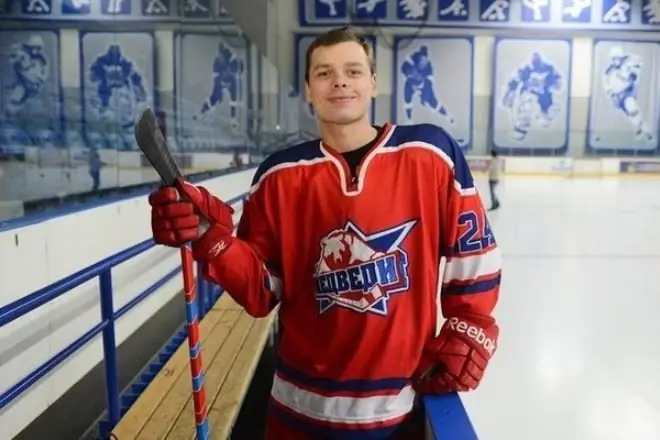 And in 2013, they begin to shoot the series "Molodezhka", where Vlad gets an interesting role - hockey player Andrei Kislyak. With his external data, it was not difficult to get this role, the previous sports training also played a role. This role is interesting for its versatility: on the one hand, Kislyak is a talented athlete, and on the other, the son of a prosecutor. He, like his father, believes that everything in life can be achieved solely with the help of money.
. Vladislav starred in the next seasons of the series, and at the same time starred in the lead role in the TV series "Balabol", the drama "Fun", the action movie "Chessplayer Syndrome" and the military drama about the heroes of Panfilov's "Last Frontier".
Personal life
Vlad Kanopka says that he is a "free bird" when it comes to his personal life. At various times, he was credited with novels with almost all filming partners, but this information each time turned out to be just rumors.
In his spare time Vlad composes music - he has already created more than ten rap songs. He performed one of the songs with fellow student Yulia Margulis.