Among the countries that are serious about participating in space programs are Indonesia, Malaysia and Vietnam. For these southeastern states, the most relevant activities today are the implementation of space technologies on commercial rails, as well as the creation of their own launch complexes. Indonesia has advanced the most on these issues.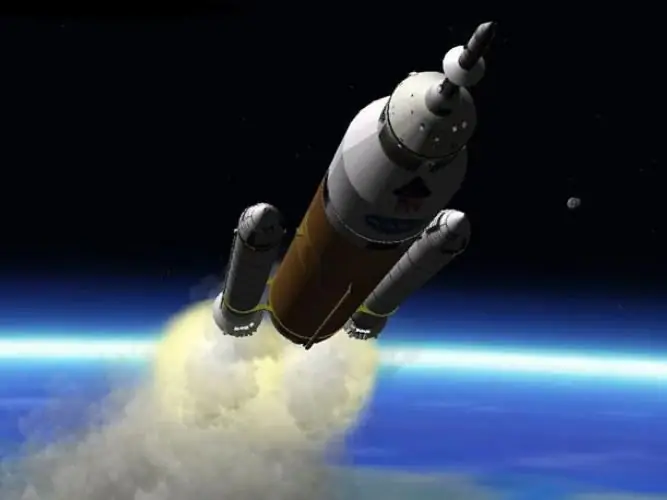 A key feature of the rocket and space programs of the region in which Indonesia is located is a significant dependence on international scientific and technical cooperation and great vulnerability to external factors determined by the politics and economy in the region. When analyzing space programs and the prospects for their own flights into orbit, it should be borne in mind that the initially peaceful nature of the development involuntarily comes into contact with plans to create military rocket systems. In this regard, the Indonesian leadership has to take into account potential opposition from neighbors, who watch with apprehension the success of Indonesian space technology developers.
The advantage of Indonesia, which is actively seeking to enter the club of "launching" space powers, lies in its favorable geographic location. The geophysical characteristics of this state are very attractive from the point of view of the cost-effectiveness of launching spacecraft into near-earth orbit.
There is already significant progress in Indonesia's space exploration. Indonesia successfully launched its own launch vehicle RX-420 in 2009, France-Presse reported. The launch was carried out from the cosmodrome located in the western part of the Java island. The Indonesian Aeronautics and Space Agency continues the successive tests of rockets designed to launch artificial satellites of its own production into low-earth orbit. The approximate timeframe for the implementation of these plans is set for 2014.
In the meantime, in close cooperation with Russia, work has practically been completed on the creation of a ground hardware complex designed to control the Telcom-3 satellite, ordered by one of the Indonesian telecom operators. The project was carried out by specialists of the Information Satellite Systems company (Zheleznogorsk), as reported by the company's press service. The ISS contract with the Indonesian side provides for the further construction of several satellite control complexes on the territory of Indonesia.