In a few months, the citizens of Russia will celebrate the 200th anniversary of the famous Battle of Borodino - the most significant battle of the Patriotic War of 1812. At that terrible time, our ancestors showed the best human qualities - courage, fortitude, loyalty to the Motherland, having won the fight against a very strong enemy. After all, Napoleon Bonaparte, who commanded the troops that invaded Russia, was rightfully considered the most skillful commander in the world. Since then, the monuments at the sites of past battles testify to the courage of our ancestors.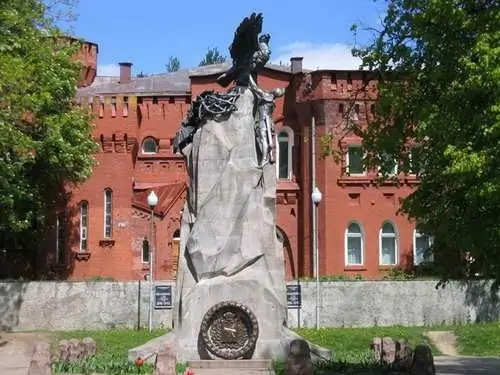 Instructions
Step 1
About 380 kilometers west of Moscow lies the ancient city of Smolensk, the administrative center of the region of the same name. He was besieged by the enemy many times, and the same fate befell him in the Patriotic War of 1812. After a stubborn two-day battle at the walls of Smolensk, Napoleon captured the city. Smolensk was almost completely destroyed. You can get from Moscow to Smolensk to see its sights, which are witnesses of the war of 1812 (first of all, the Smolensk Kremlin), by trains departing from the Belorussky railway station; intercity buses departing from the square near the Belorussky railway station; by private car along the Minsk highway.
Step 2
The famous Borodino field is located in the west of the Moscow region in the Mozhaisk district near the Borodino railway station. The museum, the exposition of which is dedicated to the battle, was opened in 1839, and in 1912, on the centenary of the battle, numerous monuments were erected on the field, including in those places where the command posts of two commanders, Napoleon and Kutuzov, were located.
Step 3
You can get to the Borodino field as follows. Or first get to the nearest regional center - Mozhaisk, by bus # 457, which departs in Moscow from the Park Pobedy metro station, and then from Mozhaisk by a regular bus. Either from Belorussky railway station by electric train to Mozhaisk station, and then by regular bus or additional electric train to Borodino station. You can also take a private car along the Minsk highway.
Step 4
Since, according to a long-standing tradition, every year on the first Sunday of September, a grandiose costume performance (historical reconstruction of the battle) takes place on the Borodino field, which is attended by many thousands of people, in early September usually the Moscow Railway (MZD) launches additional trains going directly to Borodino station. They can also return to the capital. The schedule of these trains can be found on the website of the Belorussky railway station or the Moscow Railway.