Literature and theater are closely related. Many directors began their career with a careful reading of classical works. Among them is Marina Stanislavovna Brusnikina.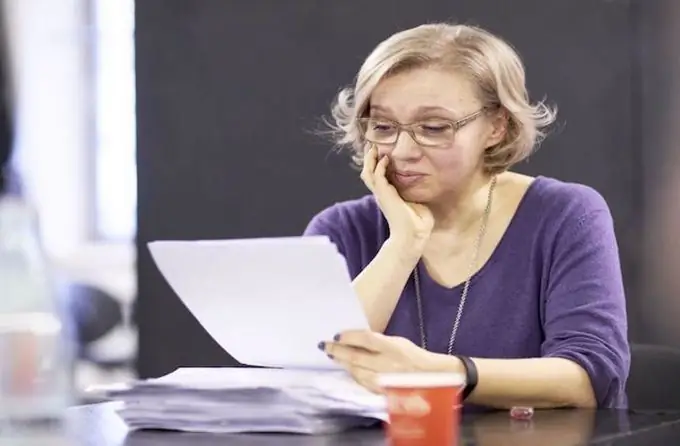 Classic start
Marina Stanislavovna Brusnikina, nee Sycheva, was born on February 9, 1961 in an ordinary Soviet family. Parents lived in Moscow and had nothing to do with theatrical activity. At the same time, the child grew and developed in an intellectual environment. At an early age, Marina loved to listen to radio shows for children. It was on the radio that she first heard The Tale of the Golden Cockerel, The Little Humpbacked Horse, The Turnip and many other performances. The girl learned to read early and loved to visit bookstores.
Marina studied well at school. Russian language and literature were considered her favorite subjects. The girl was lucky in a sense - literature was taught by a teacher who encouraged creativity and the ability to think independently in students. By today's standards, he was an innovative teacher. Already in adulthood, Marina Stanislavovna often recalled his advice and instructions. Since then, she has taught herself to read any text with a pencil in her hands to mark important points.
Professional activity
The decision to get an acting education from Marina matured in high school. After the tenth grade, she entered the famous Moscow Art Theater School. Student years flew by quickly. After completing her studies, the certified actress entered the theater service. From the very first days Brusnikina was included in the repertoire performances. She liked working on stage and the directors noted it. The actress played leading roles in the plays "Teacher of Literature", "The Seagull", "Tattooed Fashion". At the same time, she learned how the troupe lives during rehearsals and in their free time from performances.
Simultaneously with performances on the stage, Marina Stanislavovna began to engage in teaching. In the early stages, she shared her own experience with the students. After some time, the successful teacher was approved as the head of the department of stage speech. The natural turn of events led to the fact that Brusnikina tried her hand at directing. Already the first staging of the play "Migratory Goose" based on the story of Viktor Astafiev was awarded a state prize.
Essays on personal life
Brusnikina's professional career was successful. The biography notes that in the intervals between playing on stage and giving lectures, Brusnikina found time to act in films. She needed this work to expand the director's horizons.
The description of Marina Brusnikina's personal life fits into a few short lines. She got married as a student, in her first year. Love between a young girl and twenty-year-old Dmitry Brusnikin broke out at a rehearsal. It flared up and burned for the rest of my life. The husband and wife raised and raised their son. Unfortunately, the husband died in the summer of 2018.