Alexander Malinin is a Russian singer, teacher and composer. He is rightfully called "the king of the Russian romance", more than one generation has already fallen in love with his songs. Alexander was the first to organize concert programs in the form of an old ball.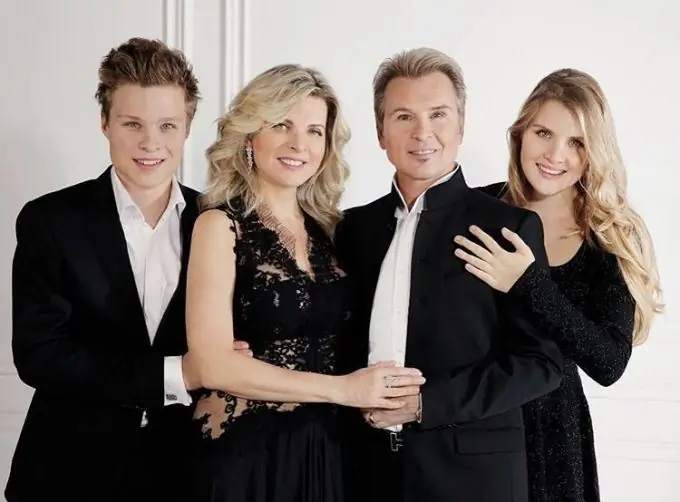 Biography
Alexander Malinin was born into a family of ordinary workers on November 16, 1957. His father, Nikolai Vyguzov, left the family when Sasha and his brother were still very young. The children stayed with their mother. Soon after the divorce, Nikolai married a second time, and his relationship with his sons finally deteriorated. In childhood and adolescence, Alexander bore his father's surname.
He was an active child, attended many different circles and sections. Most of all he was attracted by music lessons. After leaving school, Alexander thought to go to work on the railroad, like his parents, but he came to his senses in time and began to study pop art. In 1977, the young man was drafted into the army. There he did not leave his passion and began to play in a military band. After demobilization, Alexander went to Moscow, where he began performing with Stas Namin. Then real popularity came to him and the first fans.
In the 80s, Alexander got into a terrible car accident and miraculously survived. Doctors did not give rosy forecasts: the artist was threatened with life in a wheelchair. After the rehabilitation period, the artist decided to be baptized. Alexander's health improved and he began to walk again. From that moment on, he tries to visit the temple once a week.
In the same period, Alexander takes his mother's surname and becomes Malinin. In 1988, the artist performed at a festival in Jurmala. His songs "Love and Parting" and "Bullfighting" made a splash and became hits overnight. The singer drew attention to himself thanks to a peculiar technique of performance: he remade folk motives so that they became rock ballads.
After the impending popularity, Alexander Malinin began to seriously think about a solo career. The thought of a new project has ripened in his head for a long time. Sergei Lisovsky - the new producer of the singer, helped him and "Alexander Malinin's Balls" were born. For several weeks, his program was watched by more than 300 thousand spectators.
In the late 90s, his wife Emma became the producer of Malinin. And in 2016, there was a grand concert dedicated to their silver wedding.
A family
In his youth, the singer enjoyed incredible success with women. After demobilization, Alexander got married and had a son, Nikita. The marriage did not last long, and soon after the divorce, Malinin again goes to the registry office with a new lover. He lived with Olga Zarubina for two years. The woman left him for the USA and there gave birth to his daughter Kira. The girl was adopted by Olga's new husband, so she did not maintain a relationship with her own father for a long time.
In 1990, Alexander met his third wife. Emma is a gynecologist by training. It was she who managed to create home comfort and peace for the Russian pop star. After 10 years, the couple had a daughter, Ustinya, and a son, Frol. Emma has a son from her first marriage. Now Anton has two children, and the star grandfather spends a lot of time with them.