Maya Rudolph (full name Maya Habira Rudolph) is an American actress, singer, TV presenter. She began her creative career with performances in the rock band The Rentals. In the early 2000s, she joined the main cast of the show "Saturday Night Live".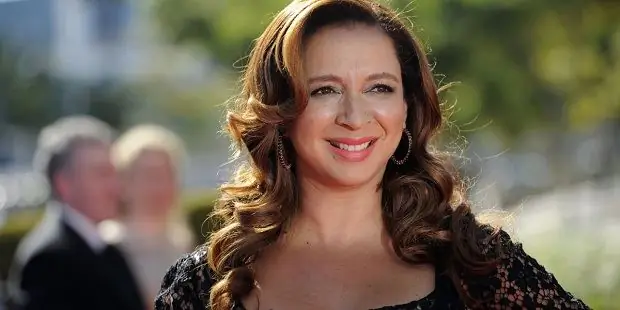 Back in her student years, Rudolph decided to start a musical career. Having created her own team, and then, joining the group The Rentals, she soon realized that she had not achieved success and fame.
Later, Maya appeared on television in the entertainment show "Saturday Night Live", and after - in numerous TV series and films.
Today, in her creative biography, there are already more than a hundred roles in television and film projects.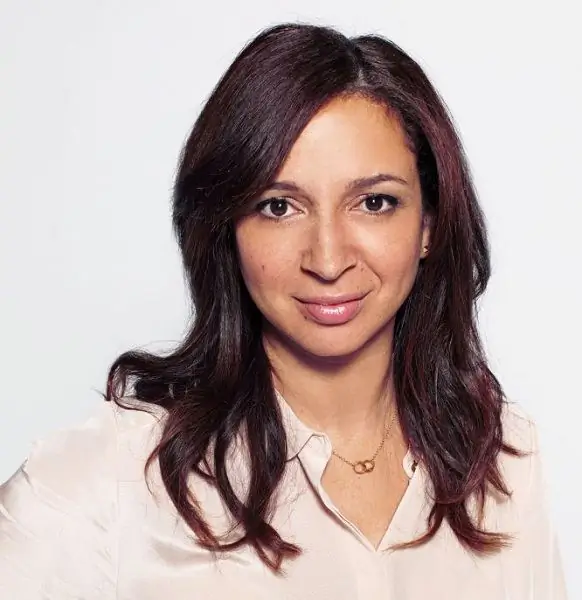 Biography facts
Maya was born in the USA in the summer of 1972. Her mother was a famous African American singer, and her father was a composer and music producer. She has an older brother, Mark. Later he became a sound engineer. The paternal grandfather was a Florida-based restaurant chain owner and well-known benefactor.
The family lived for some time in the suburbs of Chicago, and after the birth of their daughter they moved to Los Angeles. When Maya was only six years old, her mother passed away from cancer.
From an early age, Maya began to study music. She dreamed that one day she would become as famous a singer as her mother. But Rudolph's singing career was not as successful as that of her parents.
Rudolph graduated from the School of St. Augustine and continued her education at the University of California at Santa Cruz at the Faculty of Photography.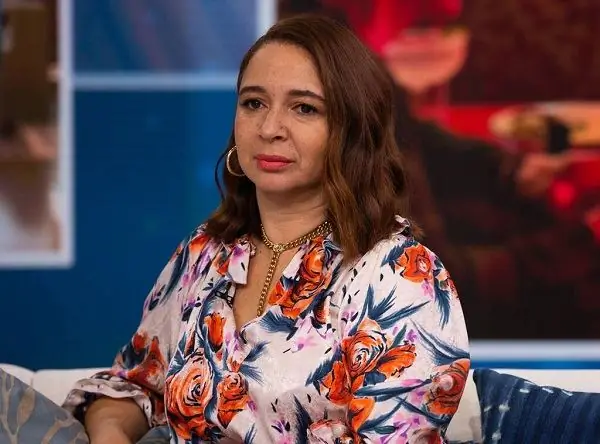 During her student years, Maya, together with friends, formed a group, calling it Supersauce. And before graduation, she performed at various events and concerts.
Then the girl joined the musical group The Rentals and went on a tour of US cities. But music did not bring her fame and glory. Therefore, after the breakup of the group, she decided to try herself as a comedic actress.
Film career
In the spring of 2000, Rudolph first appeared on television on the famous Saturday Night Live show. This is one of the most popular programs on the American NBC channel, existing since 1975.
Acting talent and excellent vocal abilities allowed Maya to very quickly win the love and popularity of the audience. She brilliantly parodied famous pop and film stars, participated in humorous scenes and competitions. In total, the actress worked in the project for about seven years and won the MTV and NAACP Image Award.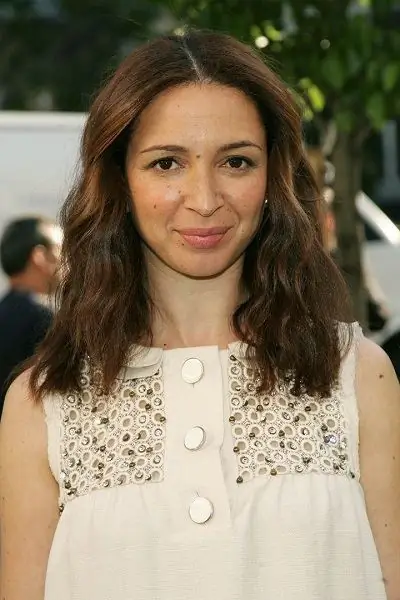 Maya's career as an actress was also successful. She began acting in film projects, the most famous of which were: "Portland", "In a Better World", "Brooklyn 9-9", "Duplex", "50 First Kisses", "It Couldn't Be Better", "Gattaca".
In 2014, Rudolph tried herself as a TV presenter. She created her own entertainment project "The Maya Rudolph Show", and a year later began working in the popular show "Maya and Martin".
In 2018, a new project "Forever" was released, where Rudolph starred along with Fred Armisen, who worked with her for many years on a television show. They not only became the main characters in the film, but also acted as producers of the series.
In the near future, several more new films with the participation of the actress will appear at the box office. She also works on voicing cartoon and video game characters.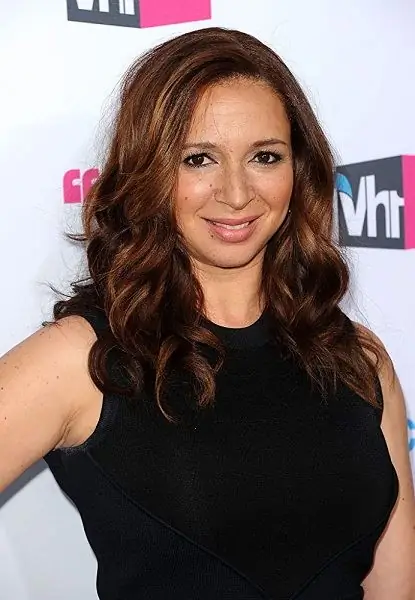 Personal life
Maya has been living in a civil marriage with director Paul Thomas Anderson since 2001. In this union, four children were born.
The couple have been together for eighteen years, but they are not going to officially become husband and wife.