Janusz Wisniewski is a famous contemporary Polish writer. His books are very realistic. They are filled with scenes in which each reader can find what resembles his own script.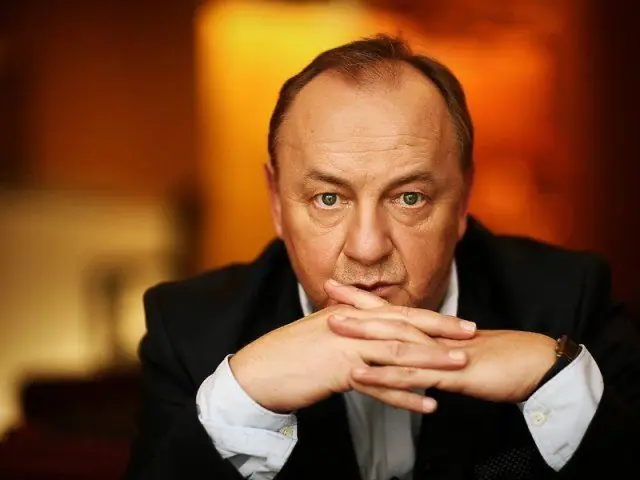 Biography
Janusz Wisniewski was born in Warsaw on August 18, 1954. The boy was sociable and inquisitive. After school he entered the naval school, and then - at the university. He enjoyed studying physics and chemistry. In these areas, Vishnevsky even defended his dissertation. He devoted all his time to scientific activities, which made his wife extremely unhappy. It seemed to her that this would make money.
For many years Janusz wrote "on the table" and did not dare to show his creations to the general public. However, a difficult period in family relationships served as a catalyst in creativity. This is how the debut novel "Loneliness on the Net" was born. Until now, the name of the writer is firmly associated with this work. The author himself calls it "a tattoo on the face."
Loneliness is a sore subject for Janusz Wisniewski. It is she who permeates all his books. In his soul there is a glimmer of hope that soon millions of people around the globe will forget about this misfortune. Some critics have argued that Loneliness on the Net is an autobiographical novel. The writer himself denies this and says that the plot was based on the love story of his friend. The book was published in 2001, and to this day its popularity has not declined. During this time, the work has been translated into many languages.
Janusz became a writer at the age of 42. Each of his novels originates in a period of depression and melancholy. Therefore, all of Vishnevsky's books are emotionally filled and passed through the hidden corners of the creator's soul.
Janusz Wisniewski is a responsible writer. All his books are filled with real facts from life. He tries to check for the accuracy of every, even insignificant detail. That is why readers love him so much.
A forbidden topic for him is politics and everything connected with it. When asked for his opinion, he usually gives dry general comments. The author loves to travel and often comes to Russia.
Personal life
The writer's personal life did not work out. Janusz jokes that in some way he is married to science. His wife left him after the novel "Loneliness on the Net" was published. From an unsuccessful marriage, the man left two daughters. By the way, they don't like to read books. They prefer works in audio format. And "Loneliness on the Net" provoked an internal protest in them. As the girls themselves admit, there are too many facts from the personal life of their father in the novel.
The writer does not advertise his love affairs and tries to hide his beloved women from journalists. Despite this, he easily agrees to contact with the press and gives interviews with pleasure. In one of them, he said that he was not going to marry again.