Irina Khakamada stands out among Russian politicians. She is perhaps the most successful woman in this field, who achieved everything with her own mind. You can treat Irina as you like (Khakamada has enough ill-wishers), but one cannot but respect her iron will and sharp mind.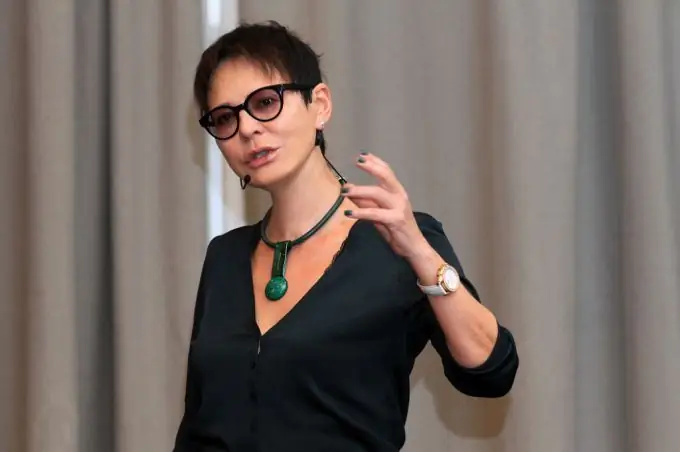 Childhood and youth
Irina Khakamada was born in 1955 in Moscow. God rewarded the girl with an extraordinary appearance, since her father was Japanese, and her mother had Russian and Armenian roots.
Ira's childhood, in her own words, was difficult. My mother was constantly ill, and my father did not understand Russian well and was shy of the culture in which he lived.
Due to her unusual appearance, the girl was not accepted by her peers, and Irina considered herself an outcast. She was so exhausted from her own complexes and from the inattention of her parents that she herself, with her own hands, decided to change her life.
Education
The girl always studied well. After school, she entered the economics department of the Peoples' Friendship University named after Patrice Lumumba. After successfully graduating from the university, she defended her thesis in economics, and she was hired as a research assistant.
Career
Irina's career did not immediately go up. Only after several years of work as a research assistant, Khakamada decided to go into business and organize a political party. All of her projects were very successful, the magazine "Time" even recognized her as a politician of the XXI century in 1995.
Currently, Irina has retired from politics, which, by the way, does not prevent her from speaking sharply about the situation in Ukraine. Now Khakamada writes books and conducts trainings for women, which are wildly popular.
Personal life
Irina Khakamada was married three times. The first time it happened was very early, at the age of eighteen. Irina admitted that she really wanted to escape from her parents' house, where she lived uncomfortably, and then businessman Sergei Zlobin turned up for her. The marriage lasted six years, the couple had a son, Daniel. Whether the marriage was happy is unknown. Irina often likes to repeat in interviews that she calmly looks at male infidelities, since all her husbands cheated on her.
Irina's second husband was also a very influential person, the president of an investment company. The marriage did not last long.
Irina's longest union was her third marriage with Vladimir Sirotinsky. The spouses still live together in love and respect for each other. At 42, Khakamada gave birth to a long-awaited daughter from Sirotinsky. It soon became clear that the girl was suffering from a number of serious illnesses, including Down's syndrome. But Irina is not discouraged. At the service of her daughter, there are a number of the best doctors, teachers and the iron character of the mother.