The first day of October is marked by many significant events in history. Among them there are joyful ones - for example, the opening of the Kiev Opera and Ballet Theater in 1926, and sad ones - for example, the destruction of the Chudov Monastery in the Moscow Kremlin in 1930. Many celebrities are also born on October 1.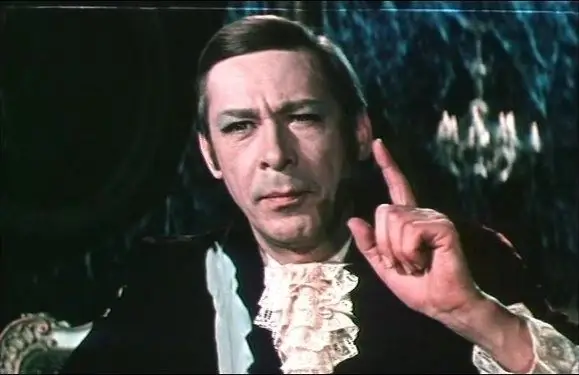 Among the famous people born on October 1, there are people who have shown themselves in various fields of human activity. Among them are actors, writers, artists and politicians.
Russia
Among the Russians born on October 1, first of all, one should name Emperor Paul I. The son of Catherine II, who hated his mother, a liberal reformer who returned freedom to Radishchev and Kosciuszko, a member of the Order of Malta - only a little that can be said about this man.
S. Aksakov was born in 1791. Even children know this writer - after all, it was he who wrote down the fairy tale "The Scarlet Flower" from the words of the housekeeper Pelageya.
Many outstanding domestic actors were born on this day. Oleg Efremov (1927-2000) was remembered by the public for the films "The battalions are asking for fire", "Three poplars on Plyushchikha", "Beware of the car", "The Secret of the Snow Queen", proved himself both as a theater actor and as a director.
In 1975, on this day, Chulpan Khamatova was born. This actress not only played many roles in the theater and feature films, but also participated in the creation of three documentaries, took part in the creation of the Podari Zhizn charitable foundation, which provides assistance to seriously ill children.
But not only rulers and actors were born on this day. On October 1, 1952, footballer Anatoly Baydachny was born.
Other countries
In 1620, Nicholas Berchem was born - a Dutch artist who created more than 800 paintings, 500 graphic works and 80 engravings. For his ability to portray the beauty of nature, the artist was called "Theocritus of Painting" - in honor of the ancient Greek poet, famous for his idylls.
Among the politicians born on October 1, Jimmy Carter (1924), the 39th President of the United States, should be called. Another famous American is William Boeing (1881-1956), the founder of a famous aircraft company.
Famous foreign filmmakers were born on this day: the Frenchman Philippe Noiret (1930-2006), the American Walter Mattau (1920-2000), the French director J.-J. Anno (1943).
Among the athletes, the Norwegian marathon runner Grete Weitz (1953-2011), who became the world champion in 1983, and Markus Stephen (1969), the president of the Oceania Weightlifting Federation, should be named. This person also showed himself in politics - in 2007-2011. he served as President of Nauru.
Outstanding musicians born on October 1 are French composer Paul Ducas (1865-1935), pianist Vladimir Horowitz (1903-1989), who emigrated to the USA from the USSR, American jazz saxophonist Ori Kaplan (1969).