Lack of communication is becoming an increasingly urgent problem, and women are especially sensitive to it. Social networks are increasingly penetrating our lives. Opening a women's club is one way to solve this problem.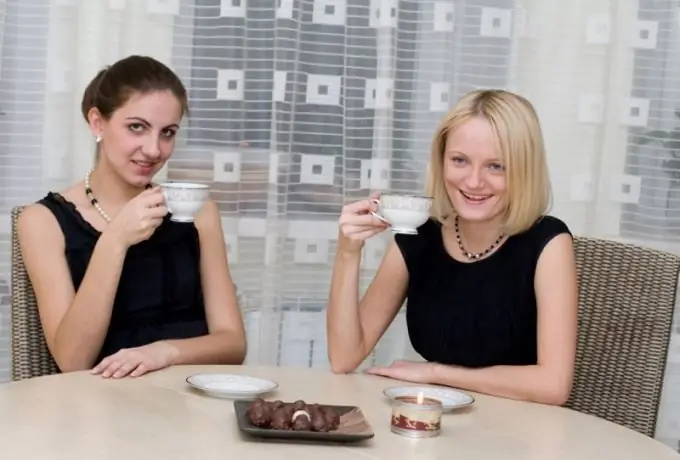 Instructions
Step 1
Decide on the goal and mission of the sorority. How do you see the creation of such an organization? Every woman has her own interests. One wants to do needlework, the other wants to communicate in an interesting company.
Step 2
Think about how in practice the issues related to the organization of a women's hobby club will be resolved. Write a development plan in advance that you will be guided by.
Step 3
Call all your relatives, girlfriends. Tell them about your idea and invite them to join the club. So you will find like-minded people. If one of them refuses, do not persuade. Perhaps they will join you later. Ask for the phone numbers of those who might become a member of your club.
Step 4
Create social media groups to attract new members to the sorority. Place in them detailed information about the organization to be created. Indicate what events are planned. In the future, you will upload photos, videos from events to the groups, discuss the activities of the club. It's worth noting that this is one of the best ways to recruit new people.
Step 5
Find a meeting place for club members. For the first time, you can gather at home, if conditions permit. When the number of like-minded people is large, you should find a more spacious room. You will need furniture, equipment (projector) and other items. In this case, you will need to enter membership fees to cover the costs.
Step 6
Call those who have decided to join a sorority. Invite them to your first meeting. Host your event over a cup of tea in a relaxed atmosphere. Meet the first members of the club. Discuss issues related to the future activities of the club.
Step 7
Develop questionnaires with questions and invite everyone who wants to join the women's club to fill them out. Discuss with other participants all the proposals for the development of the club. Make all decisions collectively.