The term "maternity capital" means the right to receive a monetary certificate in the amount of approximately 365 thousand rubles at the birth of a second, third or more children in a family. This opportunity is provided once and is provided on the basis of Federal Law No. 256 FZ, which entered into force on January 1, 2007.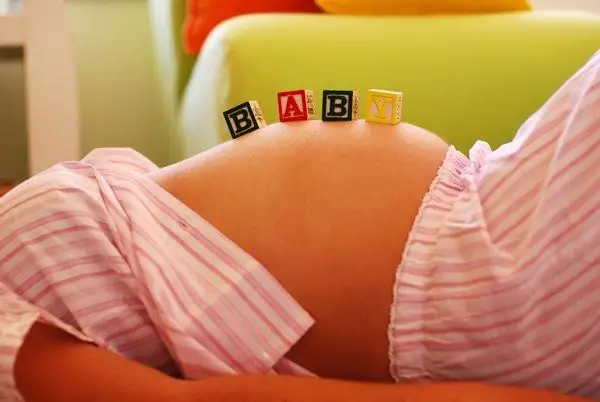 It is necessary
- passport of a citizen of the Russian Federation;
- birth certificate of the child.
Instructions
Step 1
Maternity capital is provided at the full disposal of the family on the basis of a personal document - a state certificate issued by the Pension Fund of Russia. The procedure for obtaining a maternity certificate is extremely simple. After the birth of the child, the parents register the newborn in the registry office within one month, after which they receive a birth certificate.
Step 2
The maternal certificate is issued in the pension fund at the place of residence of the family. Collect the necessary documents: the applicant's passport (a citizen of the Russian Federation with a registration mark), a birth certificate, a document confirming the child's citizenship (for foreign citizens).
Step 3
In some cases, other documentation may also be required: - a court decision on the adoption of a child or children; - certificate of death of the mother of the child (children); - a court decision on the deprivation of maternal rights; - the announcement of the mother (parents, adoptive parents) as deceased; - power of attorney (for persons applying with a power of attorney); - a statement on the place of actual residence on the territory of the Russian Federation for persons without a place of residence, confirmed by registration.
Step 4
Fill in the prescribed form in the pension fund. Provide documentation. Please note that the documents are presented either in the original, or transmitted in copies certified by a notary.
Step 5
The period for issuing a certificate is one calendar month from the date of application. During this time, the branch of the Pension Fund of Russia makes a decision and, within five calendar days, notifies the applicant about the refusal to issue a certificate or a positive decision.
Step 6
If the answer is no, then the decision can be appealed in court or a higher body of the Pension Fund. If a positive answer was received, then in a month come to the pension fund and take the maternity certificate.