Fans of the sensational television series "Kadetstvo" were looking forward to the appearance of a new project by the studio "CostaFilm", because it was supposed to be a continuation of the story about the life of the Suvorov guys.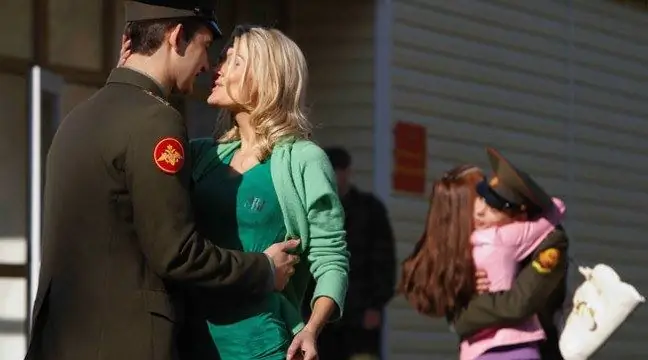 About the series
On February 16, 2009, the premiere of a youth television series entitled "Kremlin Cadets" took place.
In the "Kremlin cadets" viewers saw the same familiar faces that they liked from "Kadetstvo", but their number has decreased. As for the author's workshop and the crew of the television series "Kremlin Cadets", their composition also changed slightly, but the main inspirers of the idea remained the same. Among them are the main director of the project Valentin Kozlovsky and producer Alexander Rodnyansky.
The filming of the television series took place on the territory of the real Moscow Higher Military Command School.
On August 13, 2010, the last episode of the second season of "Kremlin Cadets" was shown. There are 160 episodes in the first and second seasons in total. The continuation of the television series is not planned.
Plot
Former classmates of Suvorov Stepan Perepechko, Ilya Sukhomlin and Alexei Syrnikov meet at the entrance exams to the Moscow Higher Military Command School. Friends understand that fate has brought them together again, and this is no accident.
After taking the military oath, the guys receive the rank of "junior sergeant" and vow to stand up for each other.
Of course, Ilya, Alexey and Stepan are not all the cadets who study at MVVKU. Along with the cadets, graduates of ordinary schools entered the higher school, as well as those guys who had already served in the army. The first are conventionally referred to within the walls of the school as "schoolchildren", and the second - "army men".
"Schoolchildren" are Dmitry Krasilnikov, Gennady Varnava and Nikolai Kovnadsky. CSKA - Sergei Gonchar, Evgeny Bragin and Stepan Prokhorov. It is not easy for the guys to "get along" with each other, because they, one might say, came from different social strata of society.
Many new tests await the cadets, but this does not frighten them, but, on the contrary, encourages them. Everyone has their own views on life, on the educational process, in the end - they have different characters and temperaments.
By the middle of the first season, another former Suvorovite Maxim Makarov appears. This is where real passions begin to flare up. Serious conflicts arise between Maxim and Dima. During the first and second seasons, there are many difficult, confusing situations that the guys masterfully cope with.
One cannot ignore the love lyrics that run like a red thread in the television series "Kremlin Cadets". Of course, it cannot do without clarifying the relationship. Accordingly, the situations that develop for lovers are not uniform, which stirs up interest in watching one episode after another.