Christina Toth is a Hungarian table tennis athlete. She has won many prestigious awards and took part in the Olympic Games 4 times.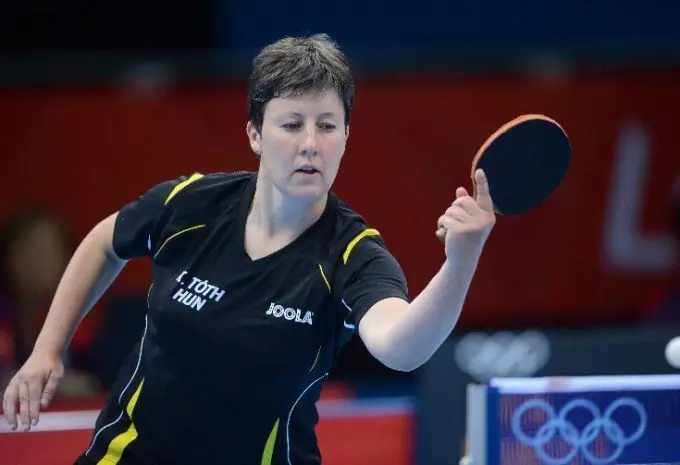 Childhood, adolescence
Christina Toth was born on May 29, 1974 in the city of Miskolc, located in Hungary. She grew up in a simple family and was an ordinary girl, but from childhood she became interested in table tennis. Christina's uncle was a famous athlete. He played table tennis professionally and became the first coach for his niece.
Christina studied well at school, but relations with classmates were not very good. Due to constant training, she had to skip classes. From a young age she dreamed of a career as an athlete and overshadowed her studies. Already at the beginning of her sports career, Christina showed very good results. She twice became the European champion among juniors, and was also twice awarded a silver medal.
Tennis player career
In 1993, Christina Toth made her debut at the World Championships in the senior category. In singles competitions, she failed. She retired after the first tournament. And together with Vivien Ello, she was able to reach the quarter finals. Kristina was not happy with such a result, but the coach was not worried, since it was the first serious competition in her life and sports career.
In 1994, Christina Toth became the European champion. This happened at the championship in Birmingham in doubles. Subsequently, for 9 years she took part in the European championships and always showed consistently high results. The tennis player has won 7 gold, 8 silver and 4 bronze medals in various competitions.
In 1995, Christina took part in the World Championship. But she was able to win only a bronze medal.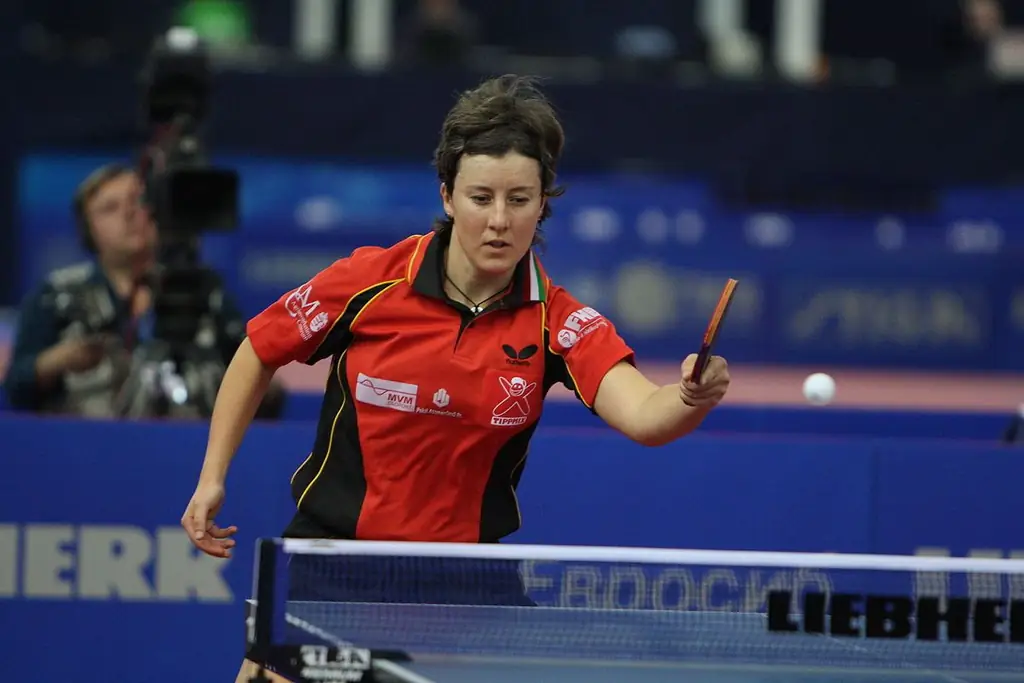 The most memorable and significant singles awards for Christina were:
silver medals of the European Championship (1996 and 2002);
bronze medals of the European Championship;
victory in 2 tournaments of the ITTF Pro-Tour.
She also won a number of victories in doubles:
bronze medal of the world championship (1995);
gold medals of the European Championship (1994, 2000, 2008);
bronze medals of the European Championship (2010, 2011).
Christina Tot took part in the Summer Olympics 4 times. In 1996, she made her debut in Atlanta. then she finished third in singles, but was unable to advance to the next stage. In doubles, she too was in for a failure, despite a good start. In 2000, at the Olympic Games, she was able to reach the semifinals in doubles, but in singles she could only reach 1/8 of the finals.
In 2004, Christina Tot managed to get through only the first round in the singles and doubles stages. In 2008, in Beijing, the athlete participated only in singles competitions, went through 3 rounds, but eventually lost to the American Chen Wang. Failures at the Olympics did not break Christina. She believes that the very participation in games of this level is already a great success. It is a great honor to play with the best athletes in the world.
Despite her busy training schedule and success in table tennis, Christina does not forget about raising her intellectual level. She reads a lot, loves to learn something new, travel in her free time from training. The athlete is fluent not only in Hungarian, but also in English and German. She is a great cook, loves cycling. Christina is a confident Internet user and spends a lot of time at the computer.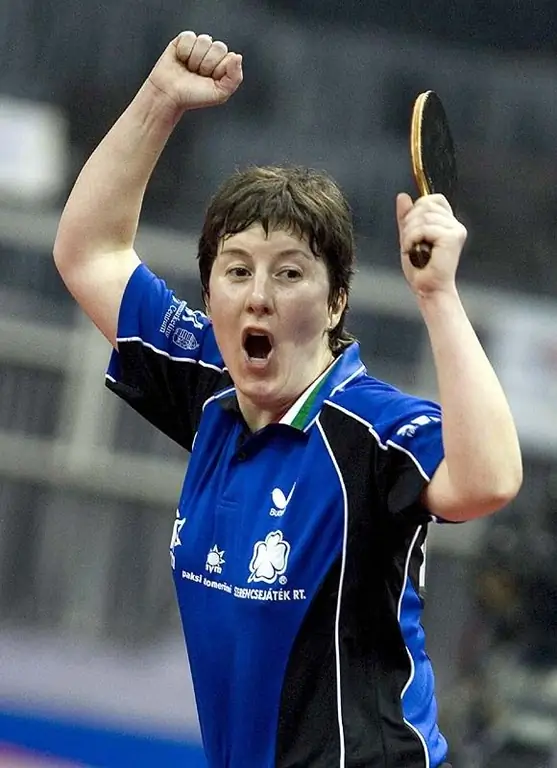 Love for children and sports are the main reasons that made Kristina Toth actively develop table tennis in Hungary. The athlete has participated in the opening of several table tennis schools across the country. She established the Eurokids Premium training camp located in Hungary. Christina often trains on her own. She has developed a unique program for preparing girls for stress. Classes are held in a playful way. First, young athletes warm up. The warm-up includes elements of football and handball. Next, the training itself takes place. Girls are playing at the tennis table. Particular attention is paid to the development of the legs. Athletes train both independently and in pairs.
Christina Toth admits that in the future she would like to do only coaching and work with teenagers. She believes it is important to instill a team spirit in young athletes, despite the fact that table tennis involves a singles game or a pair game.
Pupils of the school where Kristina teaches have a unique opportunity to periodically communicate with famous athletes and learn from them. The famous tennis player emphasizes that during her youth there were no such opportunities and she greatly regrets it.
Personal life
Christina Toth's personal life has never become objects of attention from the press. The athlete was not seen in scandals. It is known that she has a husband and children, but Christina does not like to talk about personal matters. She hardly gives interviews.
Christina is actively involved in public life, often appears at charity events. The athlete loves theatrical art. She goes to the theater with her family or friends. According to her, this gives her the opportunity to escape from sports and feel like a versatile person.