Amina Andreeva is known only for her participation in the reality show "Holidays in Mexico", which aired on the MTV channel. Nevertheless, the girl managed to make an impression and remain in the memory of the audience of this popular show.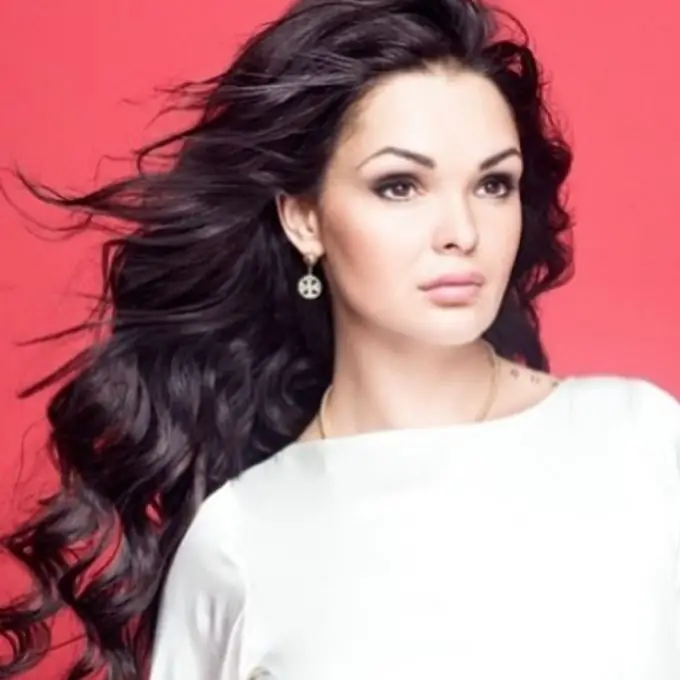 Biography
Amina Andreeva became recognizable after she took part and became a finalist of the "Holidays in Mexico" show. Little is known about the girl's life before the project. Amina was born on February 22, 1987 in the city of Maykop, the capital of the Republic of Adygea. There she successfully graduated from school. But Amina Andreeva decided to get higher education in the capital, where she graduated from the university. Possessing a strong, punchy character, the girl realized that it was in Moscow that she would be able to make her dreams of a glamorous wealthy life come true.
For some time, the girl worked as an administrator in one of the metropolitan strip clubs. Even before participating in the project "Holidays in Mexico" Amina Andreeva was a frequent guest at the so-called VIP-parties, spent time with very wealthy and famous people. But how the visiting girl managed to conquer the capital, and rather quickly, is unknown.
Participation in the project "Holidays in Mexico" brought the girl popularity among the numerous viewers of the MTV channel. Arriving at the show, Amina almost immediately showed her "fighting" character, making a serious claim for victory and, of course, increasing the audience of the project. After all, it was very interesting to observe the manifestations of the difficult character of this interesting girl. Amina Andreeva reached the final, but another participant nevertheless won. Nevertheless, this did not in any way reduce the number of the girl's fans.
After the project, Amina tried to build a career as a model and singer, managed to take part in the development and release of a clothing line, and also began to act as a DJ in clubs in the capital. After the project, Amina tries to find herself in various professions, and her popularity, judging by the growth in the number of subscribers on social networks, is only growing.
Personal life
A young girl with a bright appearance was probably popular with young people. The girl does not talk about her personal life before the project. On the project, she managed to build a relationship with Sergey Kravchuk, which, however, ended after the end of the reality show. Now the girl willingly shares events from her personal life on the pages of social networks.
So, in the summer of 2016, Amina Andreeva became the legal wife of Leonid Kovalev. Young people celebrated this event twice: in Moscow and in Vietnam. After becoming a wife, Amina Andreeva took her husband's surname and became Kovaleva. Soon the couple had a child - a son, Mikhail.
How the family life of young people develops can be judged by the photos posted on the network and filled with love, harmony and family well-being.