In life, at least once, every person has to go to the archive to get some kind of certificate or a copy of a document. And here the questions arise: how to do it, where to send the request, and what documents are needed for this.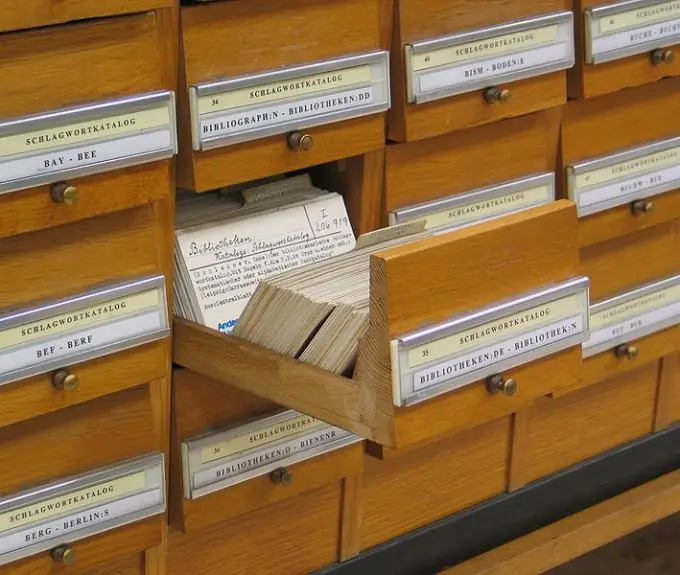 Instructions
Step 1
Find out the address and phone number of the archive you are interested in. Call and inquire about the opening hours, as well as the set of required documents.
Step 2
State your problem and make an appointment if the archive is located in your locality.
If the archive is located in another city or another country, send a request for a certificate from the archive by registered mail with a notification, to be sure that it will not get lost on the way.
Step 3
When making a request for sending by mail, please indicate your full name. completely. Write the reason for the request, for example: "I (full name) ask you to send me an archive list.
Step 4
Attach to the request a copy of your passport or any other document proving your identity, as well as a document indicating your involvement in this certificate.
Step 5
When drawing up an application at an appointment in the archive, have a passport (original) or a power of attorney (original) with you, if another person draws up the application. And also a document confirming your involvement in the acquisition of this document.
Step 6
Fill out the application form on the official letterhead or in any way.
Step 7
Be sure to indicate your contact phone numbers in your application and request. After filling out the form, save the coupon issued by the archive workers until the certificate is issued. The certificate is issued within 30 calendar days from the date of application.