The female age of 55 and the male age of 60 are new turning points in a person's life. After all, this is the time when the working population of the country turns into pensioners. But not everyone knows how the retirement procedure takes place.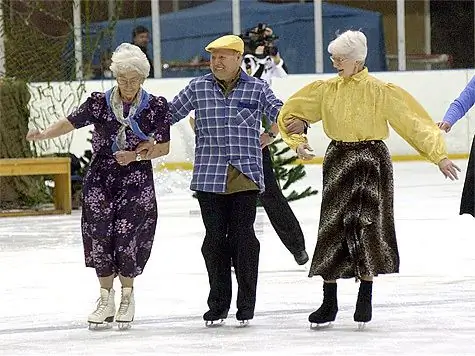 It is necessary
-Application of a citizen applying for a pension;
- passport of a citizen of the Russian Federation;
- a work book, which confirms the insurance experience (in its absence, all labor and civil contracts that can confirm that you have worked);
-certificate, which indicates the average monthly salary for a certain period of time of continuous work experience for 60 months;
- pension insurance certificate;
- for women, due to a change of surname, documents are needed explaining on what basis you changed your surname;
-if you are eligible for a benefit, then you need an appropriate document confirming this right
Instructions
Step 1
With all the necessary package of documents, you must contact the Pension Fund Office at your place of residence. Or at the place of your stay. You can be puzzled by your retirement in advance, but not earlier than a month before the onset of retirement age. Then the pension will be calculated from the date of application. And after that, wait until they tell you to come to the pension fund to receive a pension certificate.
Step 2
If some documents are missing, you can deliver them within 3 months.
Step 3
While the pension certificate is being prepared and the amount of the pension is being calculated, decide for yourself whether you will continue to work or will not retire. If you are going to finish your work experience, then write a statement to your boss. Say goodbye to the team. And forward into a new life. In which there is nothing terrible, but on the contrary, now you can finally live for yourself.