"Complaints book", or "Book of reviews and suggestions", must have every trade enterprise. By reading its pages, the store management can find out about the offenses that the employees of their company caused to the customers. This collection of claims must be properly formatted so that not a single page is lost.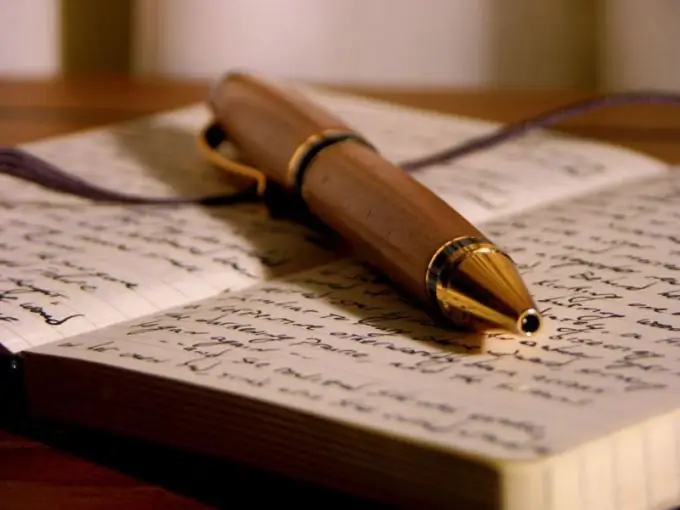 Instructions
Step 1
To get started, study the relevant regulations that mention the rules for maintaining and filling out the book of complaints. For example, in the capital there is an order of the Moscow government dated May 30, 2003 No. 31 "On the approval of guidelines for the organization and implementation of retail trade in the city of Moscow." The regions issue their own Regulations.
Step 2
Remember, a testimonial book is not just a collection of complaints from dissatisfied customers. This is, in accounting terms, a document of strict reporting. Number each page in it. Sew the book itself and certify with the seal of your company and the signature of the director. Then you can register the future collection of claims with the Trade Office of your city. This is done at your request, the compulsory registration was canceled a few years ago.
Step 3
Purchase a ready-made complaint book. Or make it yourself - from an ordinary thick notebook. Remember that the first pages should show off the full text of the Instructions for maintaining a book of reviews. The title page should contain the address and telephone number of your company, as well as the contacts of the organizations controlling you - the city Department for Consumer Rights Protection, the City Department of Rospotrebnadzor, the Trade Department of the administration of your city or district, etc.
Step 4
Keep in mind that visitors must also file complaints correctly. It is assumed that on one side of the sheet the client will write a claim, and on the other, he will leave his contact phone number, address, write his last name, first name, patronymic. Also on the flip side later, the management of the enterprise should describe the measures that have been taken on this particular complaint.
Step 5
Remember that you do not have the right to change the complaint book until it is completely filled with claims, and possibly wishes and praises. Even after filling out the book of reviews, do not throw it away. Your business manager is required to keep this document for one year.